Creole Chicken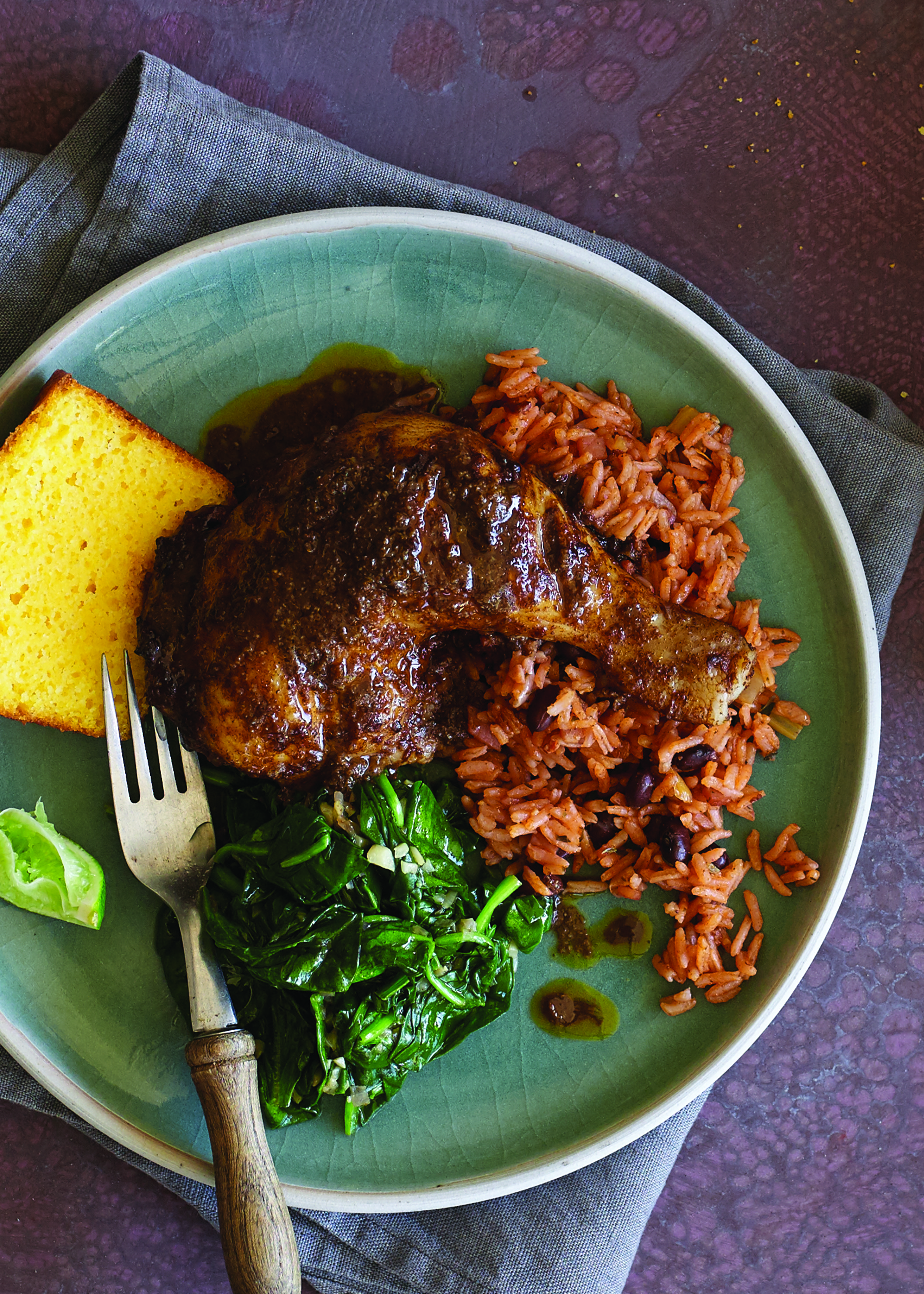 'Creole' is an amalgam of the French, indigenous Indian and West African cultures that dappled the region, taking the best of each, and splicing them into a unique and colourful way of being.
Ingredients
4 chicken Marylands (thigh and drumstick)
1 Tbsp smoked paprika
2 tsp ground cumin
1 tsp ground allspice
1 tsp garlic powder
finely-grated zest and juice of 3 limes
2 Tbsp extra virgin olive oil
sea salt flakes and freshly ground black pepper
Instructions
1 Preheat oven to 210°C. Pat the chicken with kitchen paper, then use a sharp knife to score in parallel lines.
2 Combine the spices, zest, juice and oil in a bowl, then season generously with salt and pepper. Rub onto the chicken, then set aside for at least 30 minutes, or in the fridge overnight if possible.
3 Bake for 25 minutes, until the marinade is lightly blackened and the chicken is firm to touch.