Creamed corn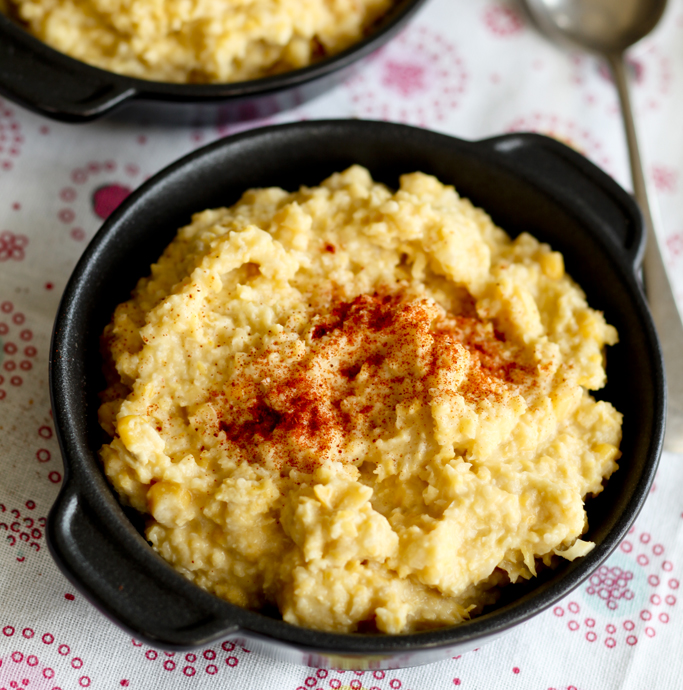 Classic creamed corn.
Ingredients
1 brown onion, finely diced
4 cloves garlic, minced
2 bay leaves
½ tsp fennel seeds
2 Tbsp extra virgin olive oil
2 x 400g cans corn kernels, drained
1 cup white wine
2 cups water
300ml cream
salt flakes and freshly-milled white pepper
Instructions
1 Sauté the onion, garlic, bay leaves and fennel seeds in a medium saucepan over a moderate heat in olive oil for 5 minutes until well softened. Add the wine and bring to a boil.
2 Pour in the water and simmer until almost evaporated, then add the cream and pulse with a stick blender until a chunky sauce consistency forms. Season with salt and white pepper.