Crab in Fennel and Paprika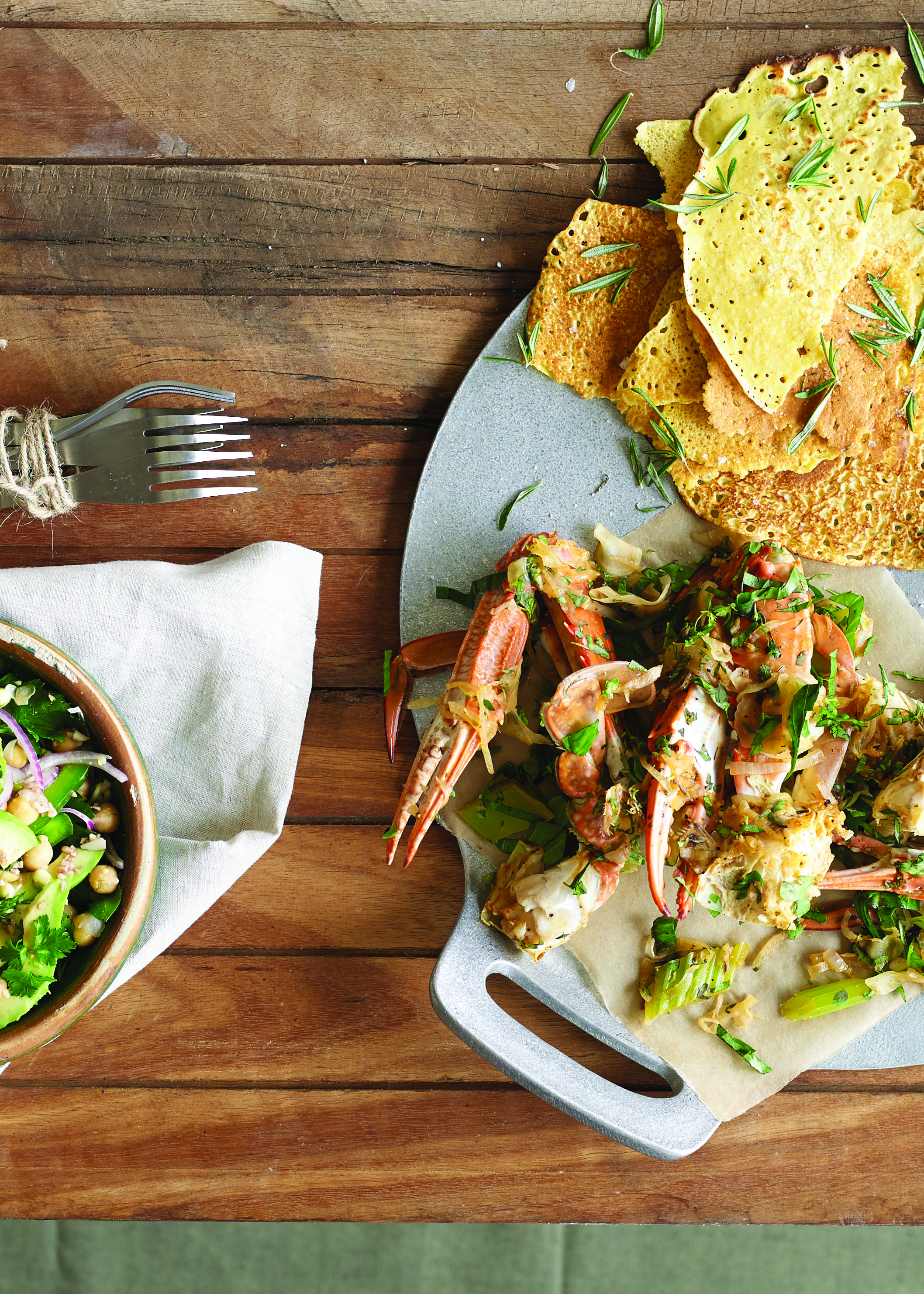 Quick and tasty meal.
Ingredients
4 sticks celery, thickly sliced
4 eschalots, sliced
1 head fennel, thinly sliced
8 cloves garlic, sliced
2 tsp fennel seeds
2 Tbsp extra virgin olive oil
2 Tbsp tomato paste
1 Tbsp sweet paprika
1L fish stock
4 blue swimmer crabs, cleaned
Sea salt flakes and freshly milled black pepper
1 bunch basil leaves, chopped
1 bunch marjoram, finely chopped
Instructions
1 Sauté the celery, eschalots, fennel, garlic and fennel seeds in the olive oil in a large saucepan over a moderate heat for 5 minutes, until softened. Add the tomato paste and paprika, cook briefly, then add the stock and bring to a simmer.
2 Break the crabs into pieces, then add to the saucepan, simmer gently for 5 minutes, then season with salt and pepper. Fold in the herbs.