Crab Cakes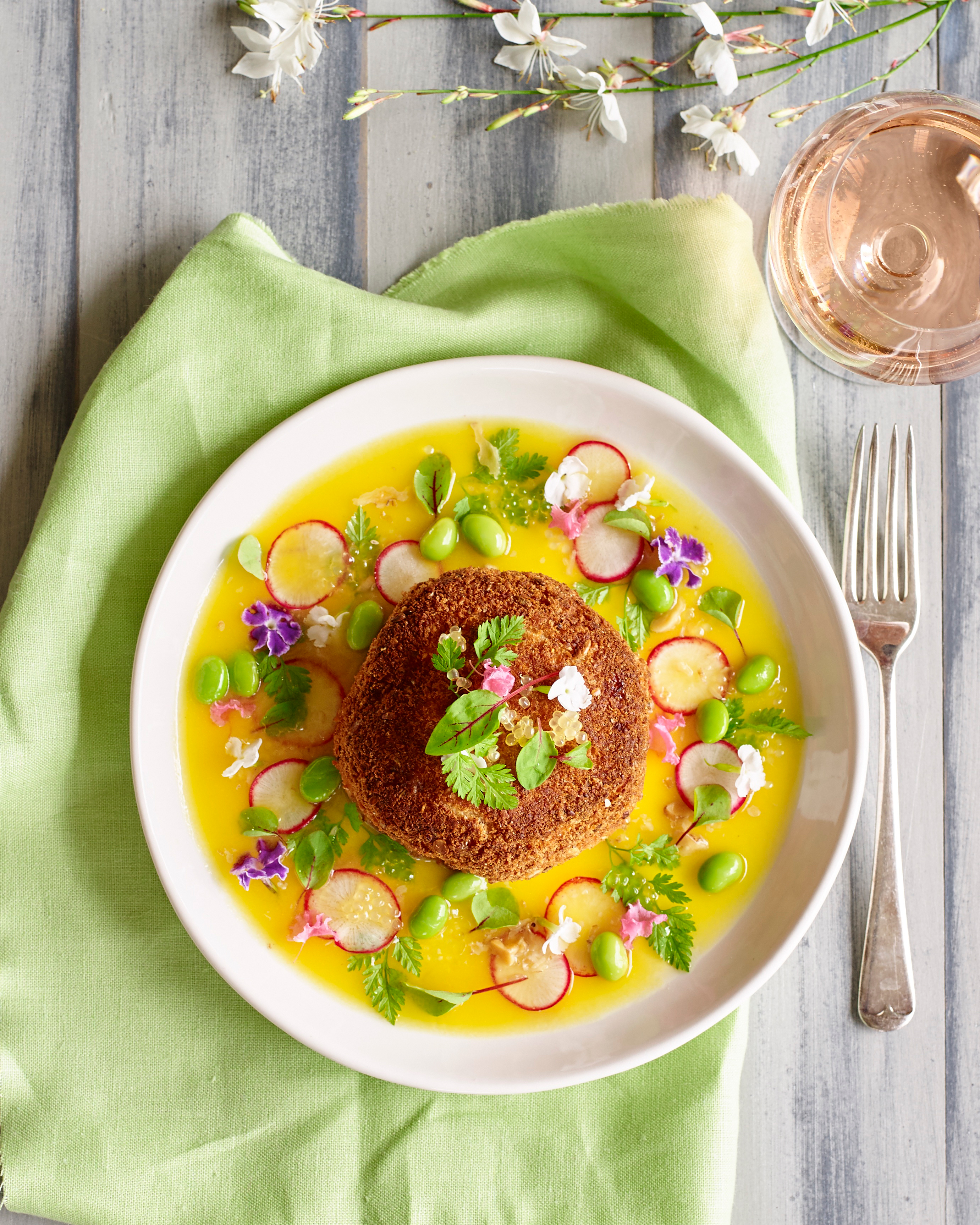 In the 1990's crab cakes were ubiquitous, just about every chef had their own variation, from canapes to main courses and everything in between.
Ingredients
500g potato peeled and diced
1 Tbsp extra virgin olive oil
200g crab meat
1 Tbsp fish sauce
¼ cup aioli
½ bunch dill, finely chopped
1 ½ cups wholegrain breadcrumbs
salt flakes and freshly-milled black pepper
¼ cup plain flour
2 eggs, beaten
vegetable oil, for deep-frying
Instructions
1 Steam the diced potato over a saucepan of simmering water for 10 minutes, until tender, then crush with a fork. Mix with the olive oil, crab meat, fish sauce, aioli, dill and ½ cup breadcrumbs, then season with salt and pepper and form into four puck shapes. Refrigerate until firm.
2 Dust the crab cakes with flour, dip in beaten egg, then coat with the remaining breadcrumbs. Fry in hot (180°C) vegetable oil for 5 minutes until deep-golden, then drain on kitchen paper.