Christmas pudding with dates and prunes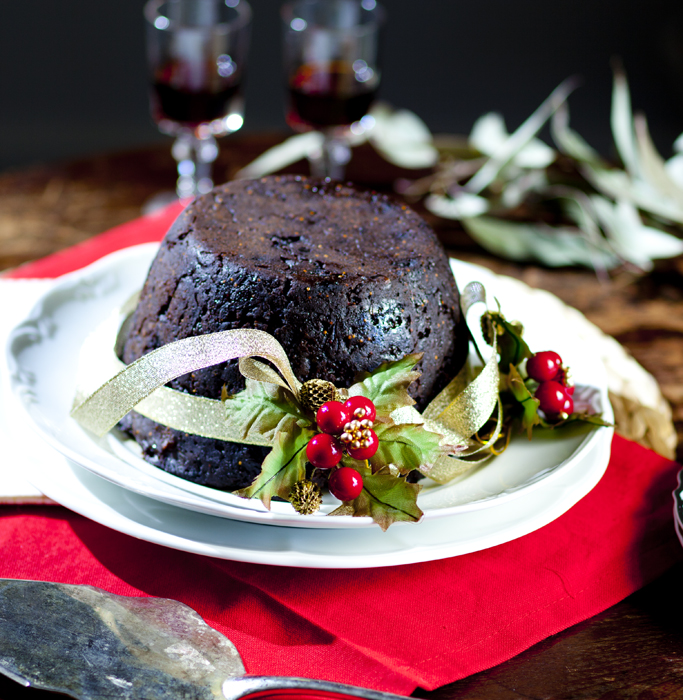 Now's the time to make your Christmas pudding! This is my favourite recipe, it has a big, sweet date flavour.
Ingredients
150g pitted dates, chopped
125g pitted prunes, chopped
100g raisins, chopped
75g glace cherries, chopped
75g glace ginger, chopped
100g mixed dried peel
2 Tbsp mixed spice
2 tsp natural vanilla extract
1 cups muscat liqueur
1 cups dark brown sugar
½ cup treacle
100g unsalted butter, softened
1½ cups breadcrumbs
½ cup wholemeal flour
100ml milk
4 eggs
rum, to brush
Instructions
1 Combine the fruits, spice, vanilla, muscat, sugar and treacle in a bowl, mix well, the wrap and refrigerate for 1 week to plump.
2 Rub the butter, breadcrumbs and flour until crumbly, then stir in the fruit mixture, milk and eggs. Spoon into a well-buttered 2L pudding basin with a disc of non-stick paper in the base. Wrap the top with non-stick paper and two sheets of aluminium foil.
3 Place the pudding basin on a trivet in a large pot and add boiling water to 2cm from the lip. Set over a low heat and cook gently for 4 hours. Set aside to cool slowly, then remove from the basin. Wrap well and refrigerate for 3 weeks to mature, brushing with rum every second day.