Chocolate-vanilla marbled pound cake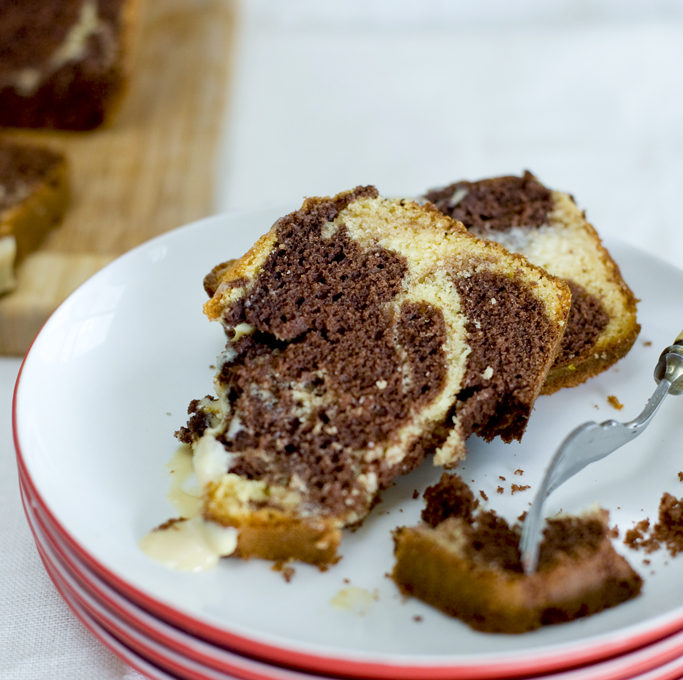 The best teacake of all time!
Ingredients
150g unsalted butter
150g caster sugar
3 eggs
1 tsp natural vanilla extract
135g self-raising flour
15g Dutch cocoa powder
Instructions
1 Preheat oven to 170°C. Beat the butter and sugar in the bowl of an electric mixer on high speed for 5 minutes, until very light and creamy. Beat in the eggs and vanilla a little at a time.
2 Divide the mixture between 2 bowls and fold 75g flour into one, folding the remaining flour and cocoa into the other half. Marble the batter in a lined medium loaf pan then bake for 45 minutes, until a skewer can be inserted and removed cleanly.