Chocolate mousse with saffron mascarpone, berries and praline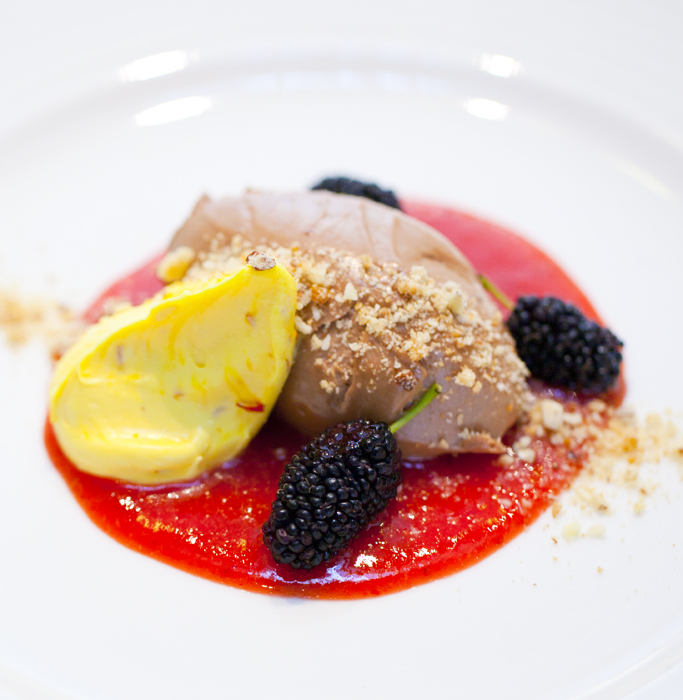 Saffron mascarpone? Yes! Looks beautiful and tastes even better.
Ingredients
100g dark chocolate (70% cocoa)
75g unsalted butter
2 Tbsp glucose syrup
200ml thickened cream, whipped to soft peaks
½g saffron threads
150g mascarpone
150g pure icing sugar
1 punnet strawberries, hulled
mulberries and crushed praline, to serve
Instructions
1 Combine the chocolate, butter and glucose syrup in a microwave-proof bowl and melt on medium heat, stirring often, then set aside to cool. Fold in the cream and refrigerate for 1 hour to firm up.
2 Soak the saffron threads in 1 Tbsp warm water, then whip into the mascarpone with 50g icing sugar. Whisk to soft peaks.
3 Purée the strawberries and remaining icing sugar, then strain through a fine sieve.
4 Spoon some strawberry sauce onto plates, then top with scoops of mousse and mascarpone. Garnish with mulberries and ground praline.