Chocolate-gingerbread date pudding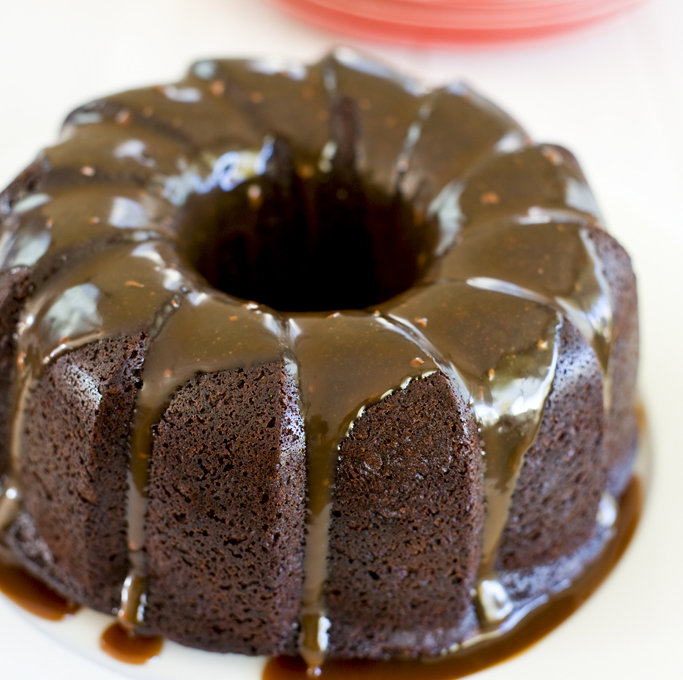 This Valentine's Day, reignite your passion with pudding. A chocolate gingerbread version to delight the senses. Indulge the one you love with something they'll adore.
Ingredients
250g pitted dates
1 tsp bicarbonate of soda
375ml boiling water
200g unsalted butter
1 cup brown sugar
1 tsp ground ginger
1 tsp ground cinnamon
½ tsp ground cloves
1 tsp pure vanilla extract
2 eggs
1½ cups self-raising flour
¼ cup Dutch cocoa powder, sifted
1 cup raw sugar
300ml cream
100g milk chocolate
Instructions
1 Preheat oven to 180°C. Combine the dates, and bicarbonate of soda in a bowl and pour over the boiling water. Set aside to cool completely.
2 Beat 125g butter with the brown sugar a spices in the bowl of an electric mixer on high speed until very light. Beat in the vanilla and eggs, then fold in the flour and cocoa. Spoon into a lined 22cm cake tin and bake for 40 minutes, until firm to touch.
3 Pour the raw sugar into a heavy-based saucepan and cook over a medium heat until caramelised. Stir in the cream, milk chocolate and remaining butter. Serve slices of pudding topped with hot sauce.