Chocolate frosting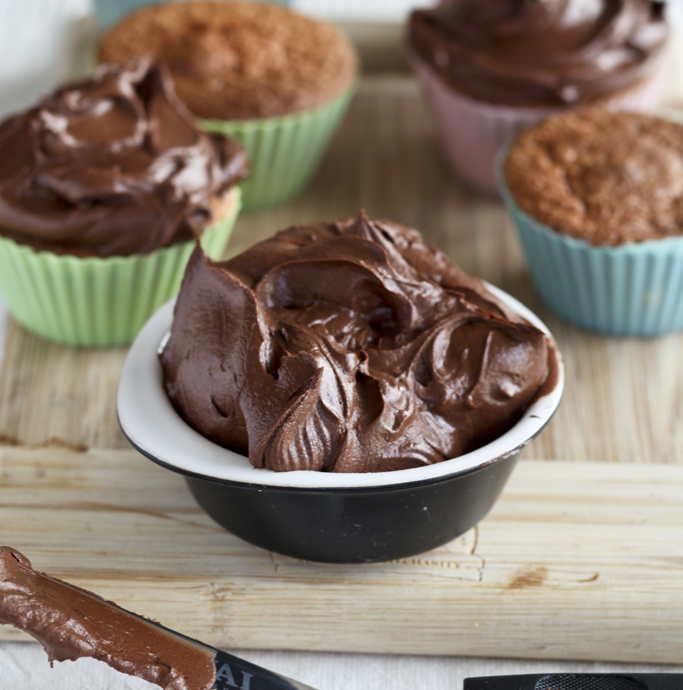 Top off your cupcakes with this simple and delicious frosting.
Ingredients
700g dark chocolate, finely chopped
½ cup dark cocoa powder
½ cup boiling water
375g unsalted butter, softened
¾ cup icing sugar
large pinch salt
Instructions
1 Melt the chocolate gently, and set aside to cool completely. Whisk the cocoa and boiling water in a small bowl and set aside to cool completely.
2 Combine the butter and icing sugar in the bowl of an electric mixer and beat with the paddle attachment on medium speed for 10 minutes, until very light and creamy. Add the cooled chocolate and continue beating fro two more minutes.
3 Add the cocoa mixture and beat until smooth.