Chocolate Easter egg slice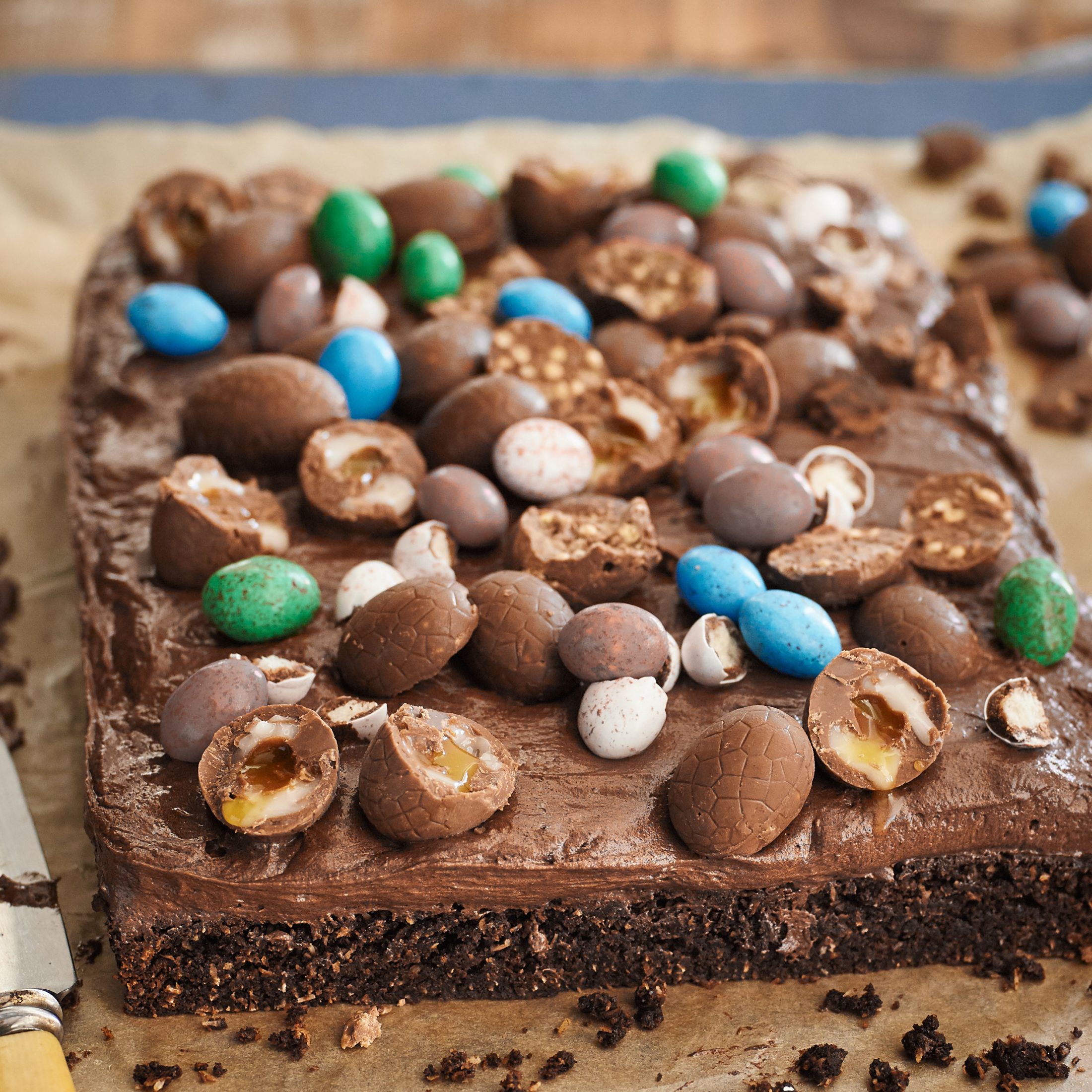 Who would have thought it could get better than Easter eggs? Taking it to a whole new chocolate-loving level.
Ingredients
250g unsalted butter
200g brown sugar
1 egg
2 tsp natural vanilla extract
¾ cup plain flour
½ cup cocoa powder
1 tsp bicarbonate of soda
¾ cup desiccated coconut
1½ cups pure icing sugar, sifted
1 Tbsp milk
2 cups mixed Easter eggs
Instructions
1 Preheat oven to 170°C. Melt 175g butter, then beat with the brown sugar, egg and 1 tsp vanilla. Sift the flour, ¼ cup cocoa and bicarbonate of soda together, then fold in until smooth. Mix in the coconut, then spoon into a lined 27cm x 17cm slice pan. Bake for 25-28 minutes, until just firm to touch, Allow to cool on a wire rack.
2 Combine the remaining butter, icing sugar, remaining vanilla and remaining cocoa in the bowl of an electric mixer and beat with the paddle attachment on medium speed for 5 minutes, until very light. Beat in the milk. Spread onto the cooled slice, then scatter with Easter eggs.