Chocolate-chip ring cake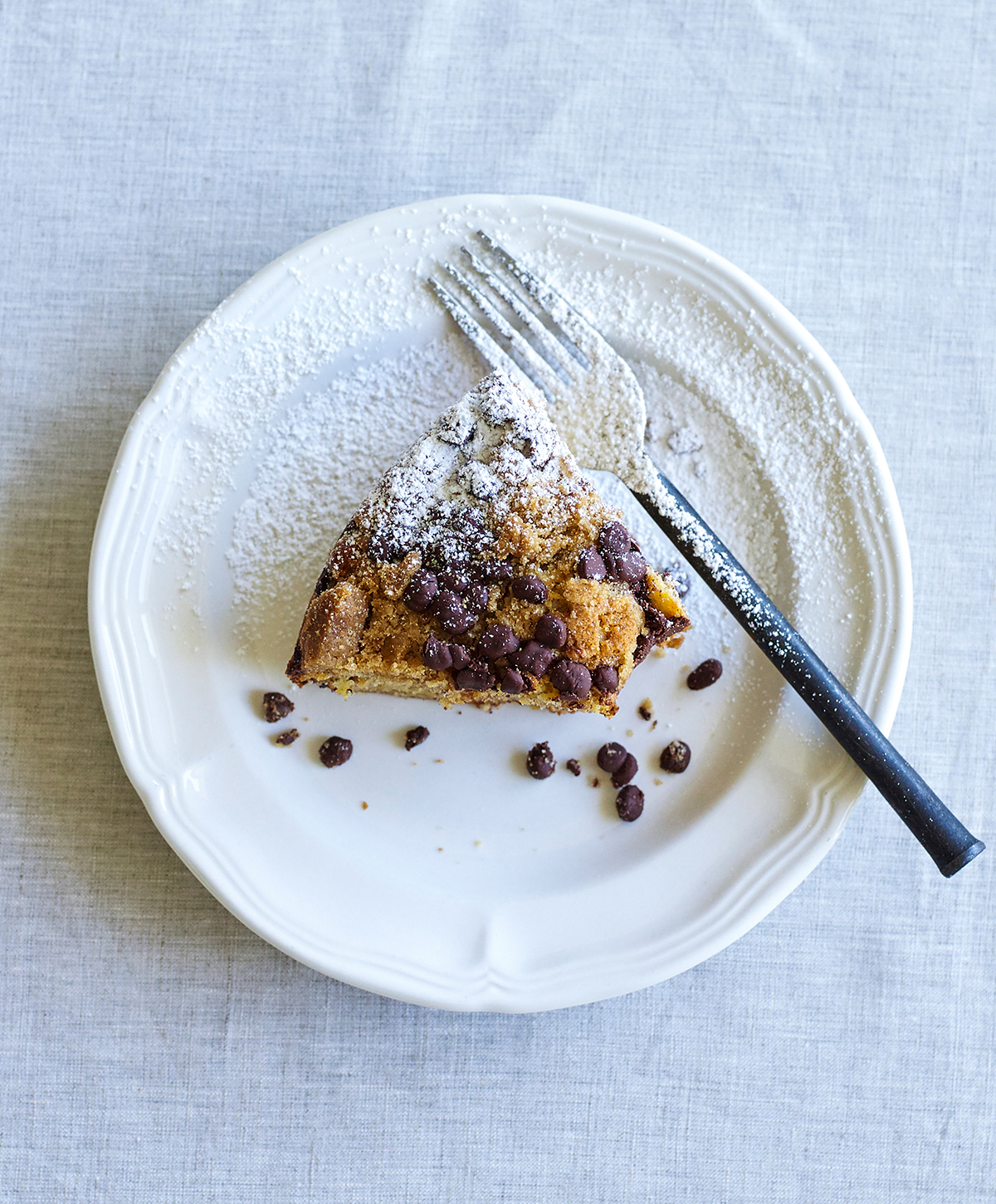 You can never go wrong with chocolate chips! We've used nutty and delicious hazelnut meal for extra flavour.
Ingredients
90g plain flour
70g brown sugar
70g unsalted butter, frozen and grated
175g unsalted butter, softened
175g caster sugar
3 eggs
2 tsp natural vanilla extract
150g sour cream
125g hazelnut meal
130g self-raising flour
½ tsp baking powder
1 cup small chocolate chips
Instructions
1 Preheat oven to 160°C. Combine the plain flour, brown sugar and frozen butter in a bowl and rub to form coarse crumbs. Set aside.
2 Put the soft butter and caster sugar in the bowl of an electric mixer and beat with the paddle attachment on medium speed for 5 minutes, until very light. Beat in the eggs one at a time, then fold in the vanilla, sour cream and hazelnut meal. Sift in the self-raising flour and baking powder, then stir until smooth.
3 Spread half the batter into a well-greased 24cm ring tin, then top with half the crumble. Finish with the remaining batter, remaining crumble and chocolate chips. Bake for 50 minutes, until a skewer can be inserted and removed cleanly.