Chocolate-chestnut brownies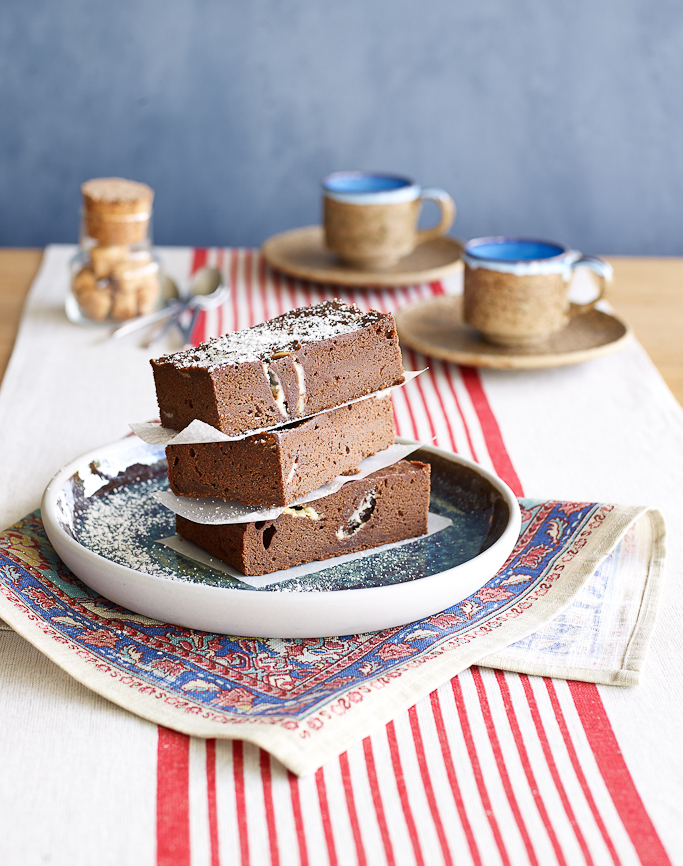 This is the simplest and best brownie you'll try - rich, moist and it never fails. All you need is to track down some chestnut puree, then use a food processor for that perfect texture.
Ingredients
240g dark chocolate
160g unsalted butter
250g brown sugar
400g chestnut purée
3 eggs
150g self-raising flour
50g almond meal
150g white chocolate pieces
Instructions
1 Preheat oven to 180°C. Combine the dark chocolate and butter in a heatproof bowl and set over a saucepan of simmering water. Melt gently until smooth, then remove from the heat.
2 Transfer to a food processor with the brown sugar, chestnut purée and eggs, then pulse until very smooth. Add the flour, almond meal and pulse to combine. Spoon into a lined 20cm x 30cm slice pan, then scatter the white chocolate pieces on top. Press in lightly, then bake for 25-30 minutes, until just firm to touch. Cool in the tin, then portion and serve.