"Cherry Ripe" Sugar Buns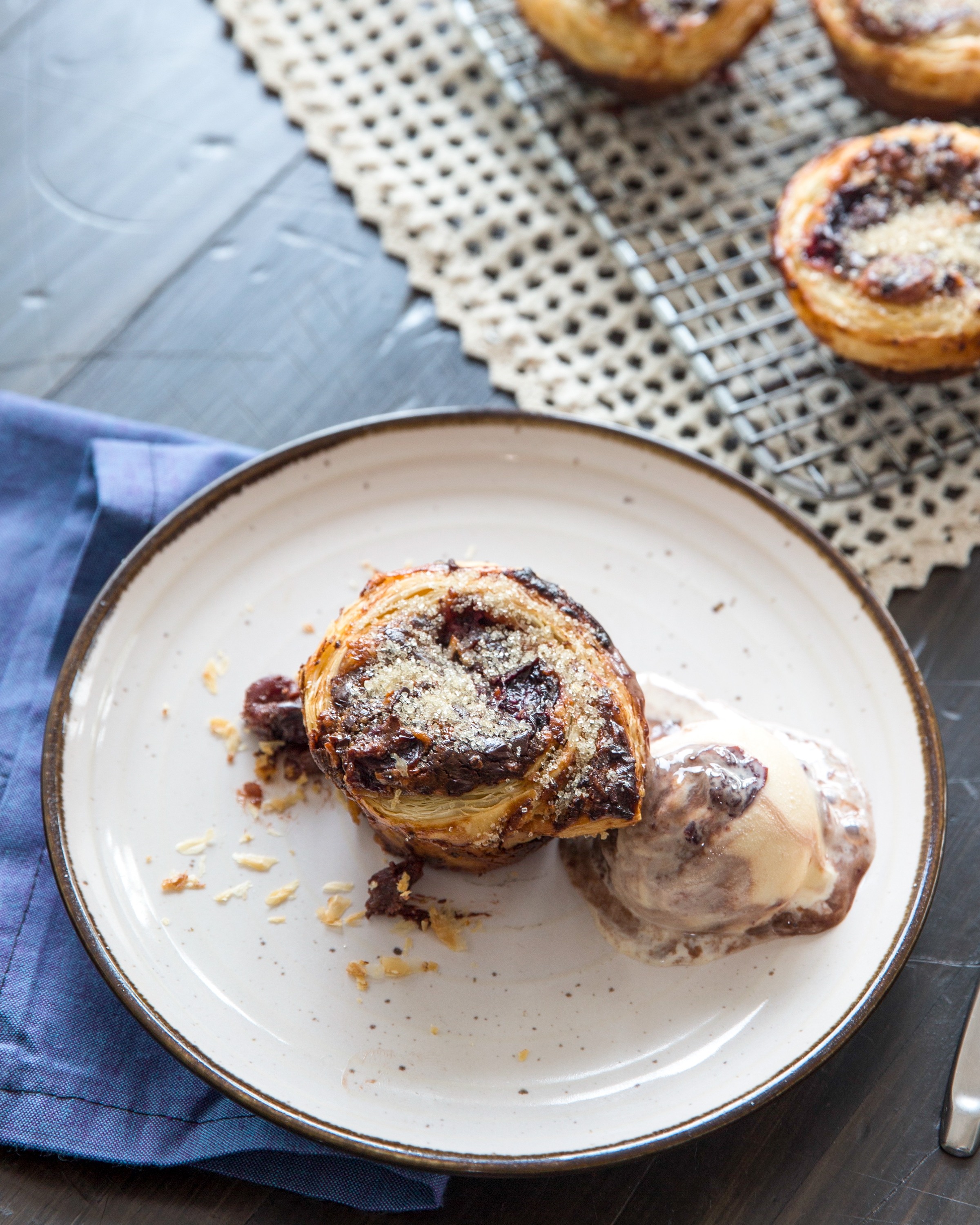 Here's something to really savour, something delicious, and something you'll want to share!
Ingredients
50g unsalted butter, softened
150g raw sugar
200g cream cheese
75g caster sugar
1 egg
100g marzipan, grated
2 cups frozen cherries, defrosted
1 cup shredded coconut
200g puff pastry*
1 cup cacao nibs
Instructions
1 Preheat oven to 210°C. Rub the butter on the inside of a twelve-cup muffin mould, then dust with 50g raw sugar. Combine the cream cheese and caster sugar in the bowl of an electric mixer and beat with the paddle attachment for 5 minutes, until very light. Add the egg, marzipan and cherries and beat until smooth. Mix in the coconut.
2 Roll out the puff pastry to 3mm thick (45cm x 25cm rectangle), then spread with the cream cheese mixture. Scatter with cacao nibs, then roll up starting at the long edge to form a log. Cut into 12 pieces and place each in a muffin mould. Bake for 20-25 minutes, until deep-golden. Scatter with the remaining raw sugar then cool on a wire rack.