Cherry Christmas Pudding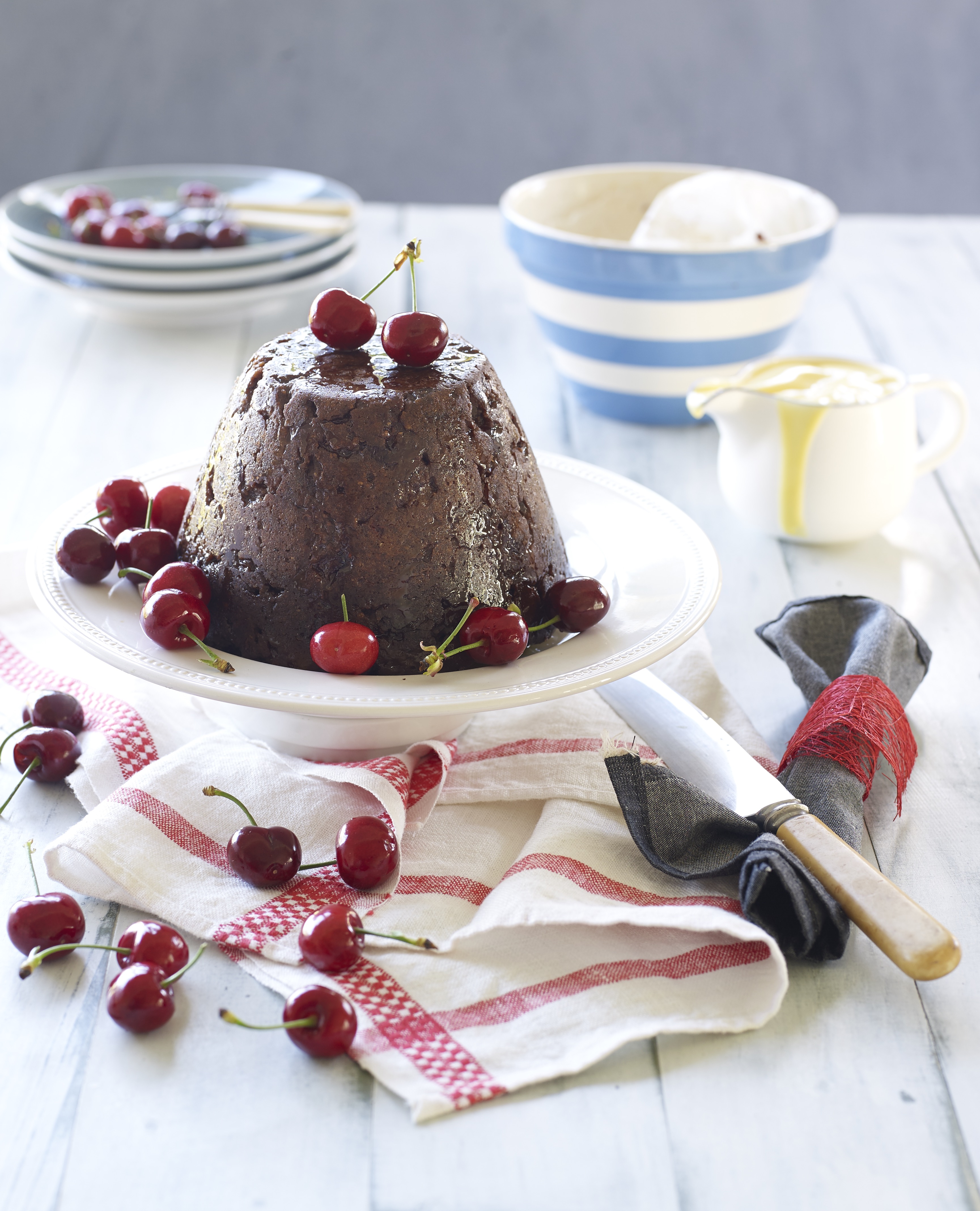 Make this Christmas perfect with a spectacular pudding featuring delicious Australian cherries. It's the best way to celebrate the festive season.
Ingredients
400g dried cherries, chopped
150g dried apricots, diced
125g raisins
100g mixed peel
125ml dark rum
125ml sweet sherry
200g unsalted butter, softened
100g brown sugar
50g caster sugar
2 eggs
5 egg yolks
2 tsp natural vanilla paste
2 Tbsp Dutch cocoa powder
200g breadcrumbs
2 tsp ground cinnamon
1 tsp ground nutmeg
½ tsp ground cloves
½ tsp ground cardamom
¾ cup plain flour
125ml milk
Instructions
1 Combine the dried fruit in a bowl and pour in the rum and sherry. Mix well, then cover and refrigerate for one week.
2 Put the butter and sugars in the bowl of an electric mixer and beat with the paddle attachment on medium speed for 5 minutes, until very light. Add the eggs and yolks and continue beating for 2 more minutes. Pour in the vanilla and cocoa, then beat until smooth.
3 Beat in the breadcrumbs, then sift in the spices and flour. Stir until smooth, then spoon into a well-greased 1.25L pudding basin. Cover with a piece of non-stick baking paper and secure with a length of kitchen string. Set on a trivet in a large saucepan of simmering water and cook for 3 hours, topping up the water as needed, so that the water level is always ¾ of the way up the sides of the basin.
4 Unmould and serve with custard.
Note: This pudding can be made up to a week in advance, then rewarmed in the bowl in water, o microwaved on low power. If you do not have a full week available to soak the fruit, a good result can still be achieved by leaving the fruit mixture at room temperature for 24 hours.