Cherry and yoghurt cranachan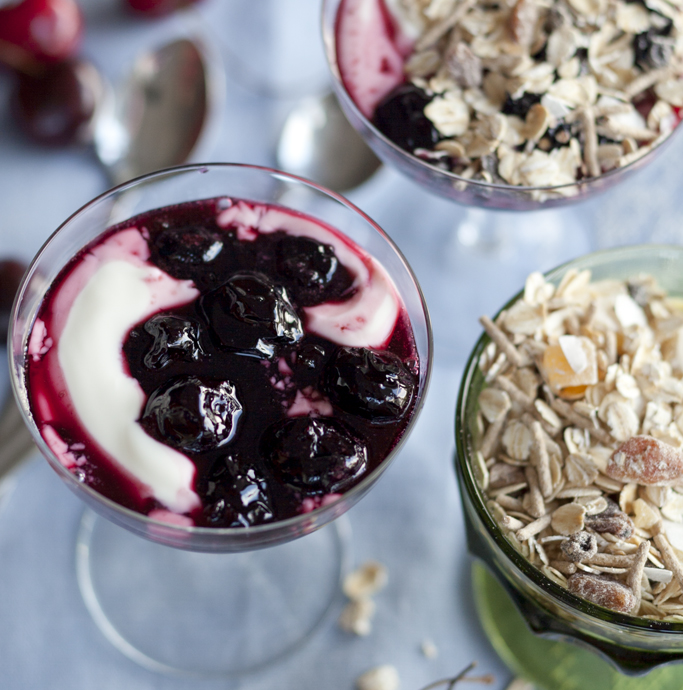 This is on the healthier side of desserts, but don't be fooled, it's a tasty little treat!
Ingredients
400g frozen cherries
125g caster sugar
¼ cup water
500g natural yoghurt
1 cup natural muesli
Instructions
1 Combine the cherries, sugar and water in a small saucepan and simmer gently for 30 minutes, until syrupy. Set aside to cool completely.
2 Spoon the yoghurt into glasses, then top with cherry mixture and muesli.