Cheese and Bacon Potato Cakes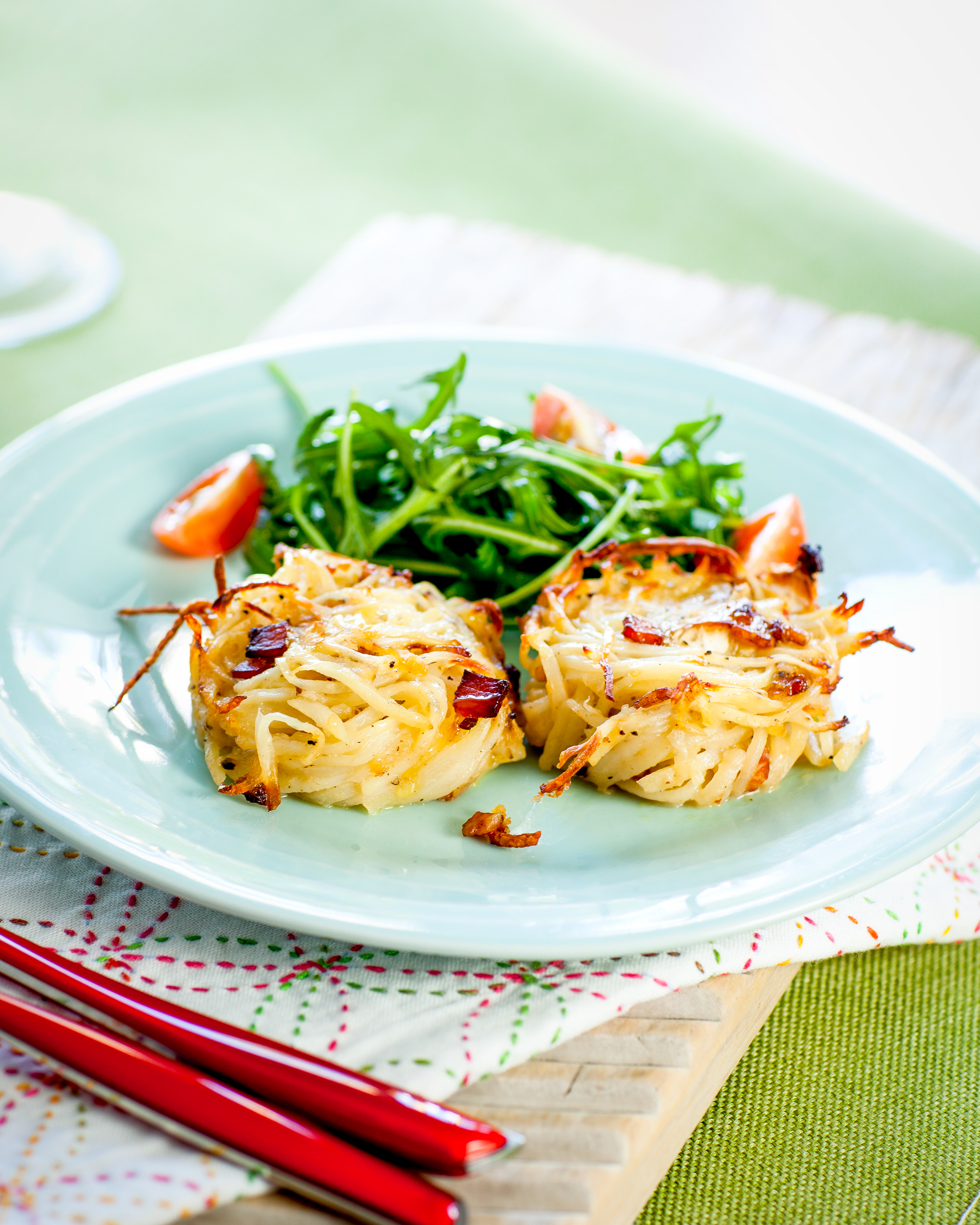 Russet, Coliban, Desiree and Golden delight all work well in this recipe.
Ingredients
2 rashers bacon, finely diced
1 brown onion, finely diced
4 cloves garlic, minced
100g unsalted butter, melted
4 large starchy potatoes*
½ bunch thyme, chopped
½ cup finely-grated Parmesan
sea salt flakes and freshly-milled black pepper
rocket salad, to serve
Instructions
1 Preheat oven to 180°C. Fry the bacon, onion and garlic in 1 Tbsp butter in a pan over a low heat for 5 minutes, until lightly-browned. Peel the potatoes and cut into fine batons on a mandoline slicer.
2 Combine the onion mixture, potatoes, remaining butter, thyme and Parmesan in a bowl and season with salt and pepper. Press into ½ cup muffin moulds then bake for 25-30 minutes, until golden. Serve with rocket salad.