Casarecce with confit cuttlefish and beans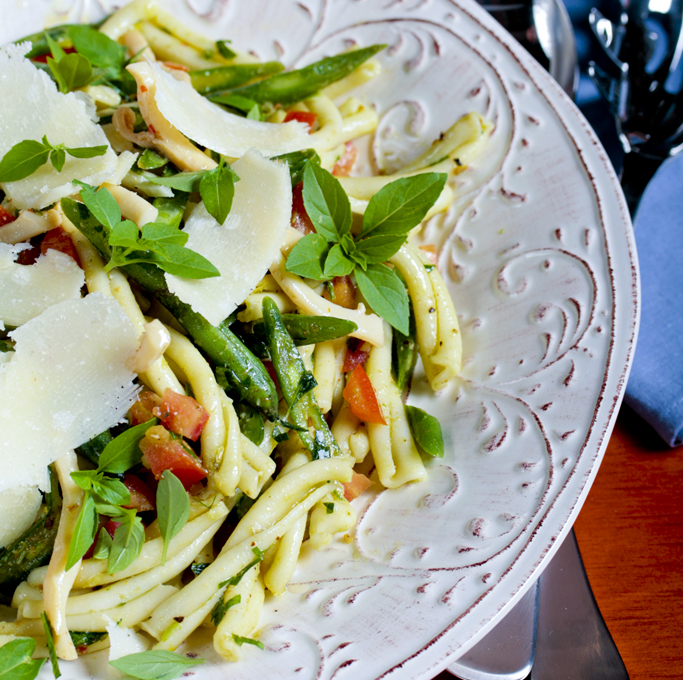 Cuttlefish are undersea charlatans who ply their trade by imitation.
Ingredients
500g cuttlefish, cleaned
2 cups olive oil
6 peppercorns
2 bay leaves
500g casarecce pasta
½ bunch flat leaf parsley, chopped
1 Tbsp capers
zest 2 lemons
¼ cup pine nuts, toasted
2 Tbsp extra virgin olive oil
1 tsp cider vinegar
½ cup beans, sliced very finely
2 roma tomatoes, diced finely
½ bunch basil leaves, torn
crusty bread and pecorino cheese, to serve
Instructions
1 Slice the cuttlefish finely and place in a small saucepan with the olive oil, peppercorns and bay leaves. Set over a low heat and cook very gently for 45 minutes, then allow to cool slowly in the saucepan.
2 Cook the pasta according to manufacturer's instructions until al dente in rapidly boiling salted water.
3 Place the parsley, capers, lemon zest and pine nuts in a mortar and pestle and pound until smooth. Stir in the extra virgin olive oil and vinegar. Toss the cooked pasta in the sauce.
4 Combine with the beans, tomatoes, basil and drained cuttlefish. Serve with crusty bread and pecorino cheese