Carrot soup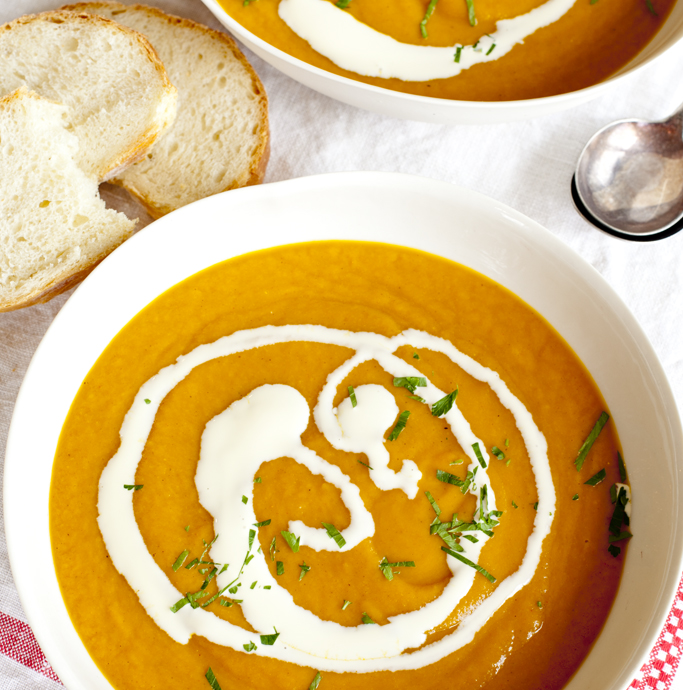 I add celery, fennel and garlic to my carrot soup - it all comes together to enhance that amazing earthy carrot flavour.
Ingredients
1 leek, diced
1 stick celery, diced
¼ head fennel, diced
4 cloves garlic, sliced
2 bay leaves
2 Tbsp unsalted butter
1kg carrots, peeled and chopped
2 cups white wine
2 cups chicken stock
80g créme fraîche
salt flakes and freshly-milled black pepper
cream and snipped chives to serve
Instructions
1 Sauté the leek, celery, fennel, garlic and bay leaves in butter for 10 minutes in a large saucepan over a low heat until just softened, but not coloured. Add the carrots and cook for 10 more minutes.
2 Pour in the wine, increase the heat to medium and bring to a boil, then add the chicken stock. Simmer for 20 minutes, until the carrots are tender, then add the crème fraîche and purée until smooth. Season with salt and pepper, then serve with cream and chives.