Caramelised Onion, Parmesan and Rice Soup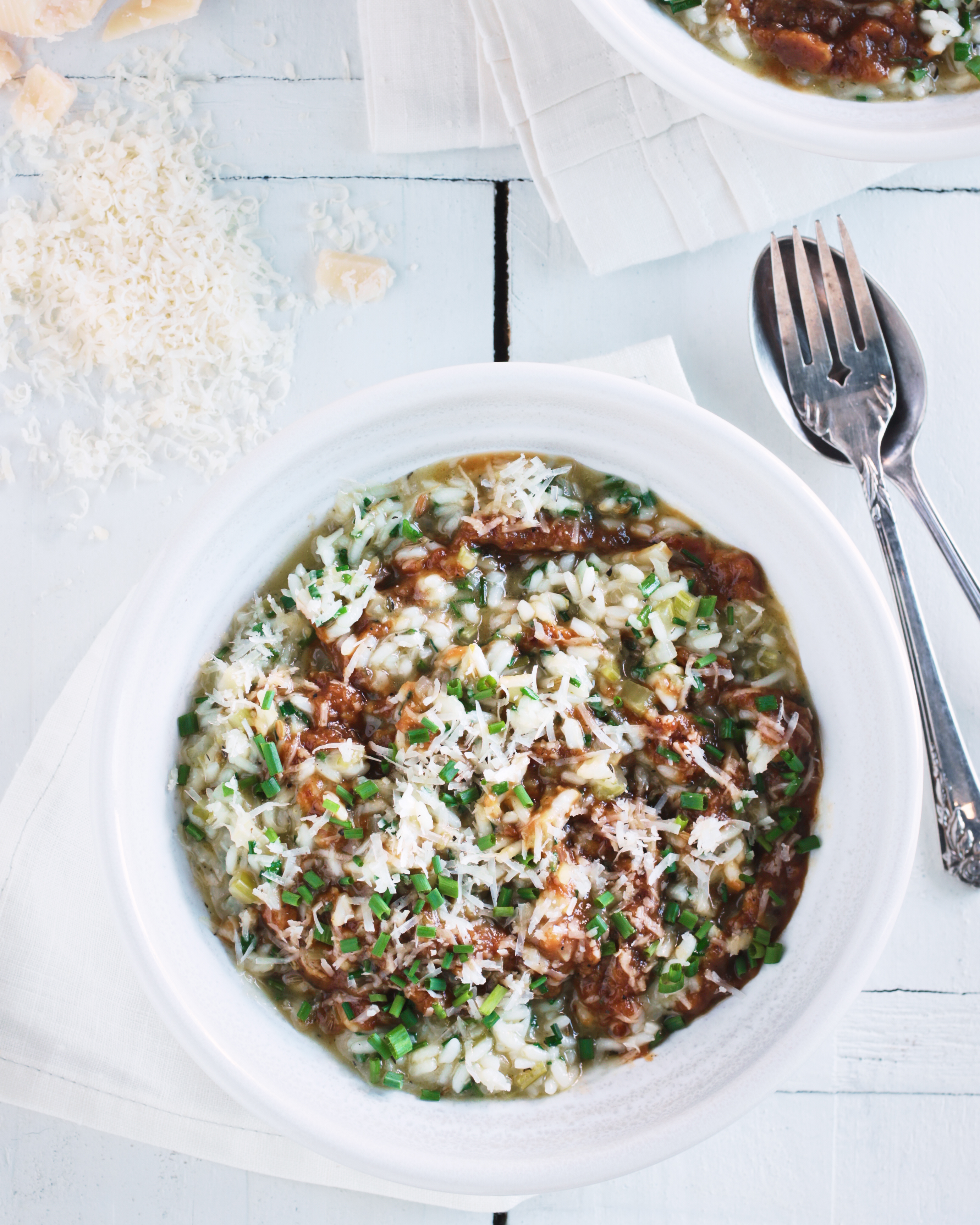 Caramelised onions with add depth and a little sweetness to this hearty and healthy soup.
Ingredients
4 brown onions, sliced
2 Tbsp extra virgin olive oil
Sea salt flakes and freshly-ground black pepper
¼ cup red wine
1 Tbsp balsamic vinegar
2 tsp brown sugar
1½ L chicken stock
2 sticks celery, diced
½ head fennel, diced
2 cloves garlic, minced
75g Parmesan, grated
1 cup Arborio rice
Snipped chives, to garnish
Instructions
1 Sauté the onions in the olive oil on a medium saucepan over a moderate heat for 10 minutes, until browned. Season with salt and pepper. Increase heat to high, cook for 2 minutes, then add the wine, vinegar and sugar, then cook until dry. Set aside.
2 Combine the stock, celery, fennel, garlic, half the cheese and the rice in a large saucepan and set over a moderate heat. Cook for 20 minutes, until the rice is very tender, then stir in ½ cup onions and the remaining cheese. garnish with chives.