Camp Oven Beef, Potato and Chickpea Stew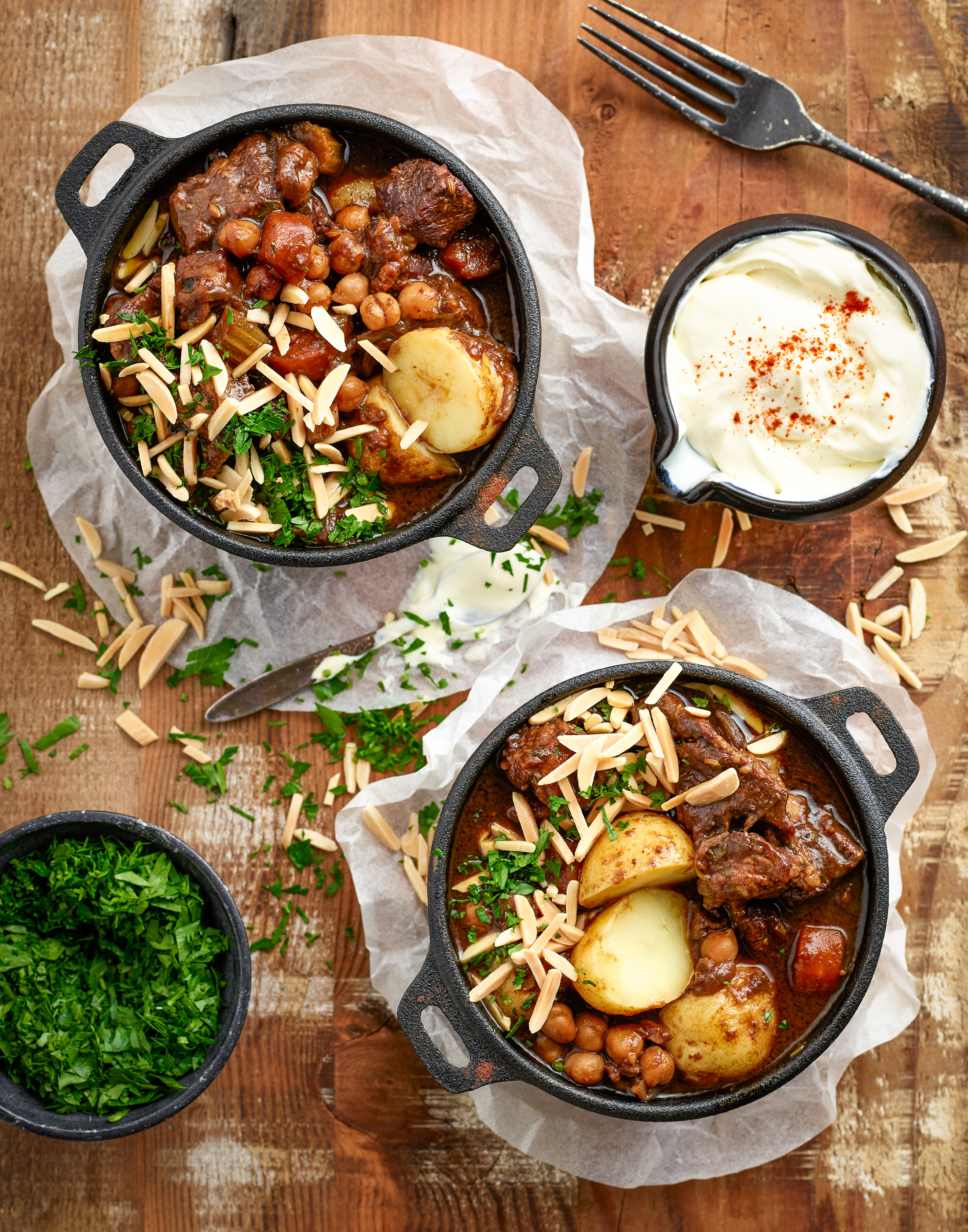 This stew is extra hearty with chickpeas. Don't forget the sour cream and toasted almonds!
Ingredients
8 eschalots, peeled and chopped
2 carrots, peeled and chopped
2 celery sticks, chopped
12 cloves garlic, sliced
1 bunch thyme leaves
¼ cup almond oil
1kg diced chuck beef
¼ cup plain flour
2 tsp fennel seeds
1 tsp celery seeds
1 tsp cumin seeds
1 cup dry red wine
½ cup dry sherry
3 cups beef stock
500g small potatoes
400g can chickpeas, drained
sea salt flakes and freshly-ground black pepper
parsley, sour cream and toasted almonds, to serve
Instructions
1 Fry the eschalots, carrots, celery, garlic and thyme leaves in almond oil in a large camp oven set over a moderate heat for 5 minutes, until softened. Set aside. Toss the beef in flour, then add to the pan and cook until browned.
2 Add the spices, vegetables, wine and sherry, then boil rapidly for 2 minutes. Mix in the stock, cover, then cook for 2 hours. Add the potatoes and chickpeas, then cook for a further 45 minutes. Season generously with salt and pepper, then serve with parsley, sour cream and toasted almonds.