Brown sugar meringues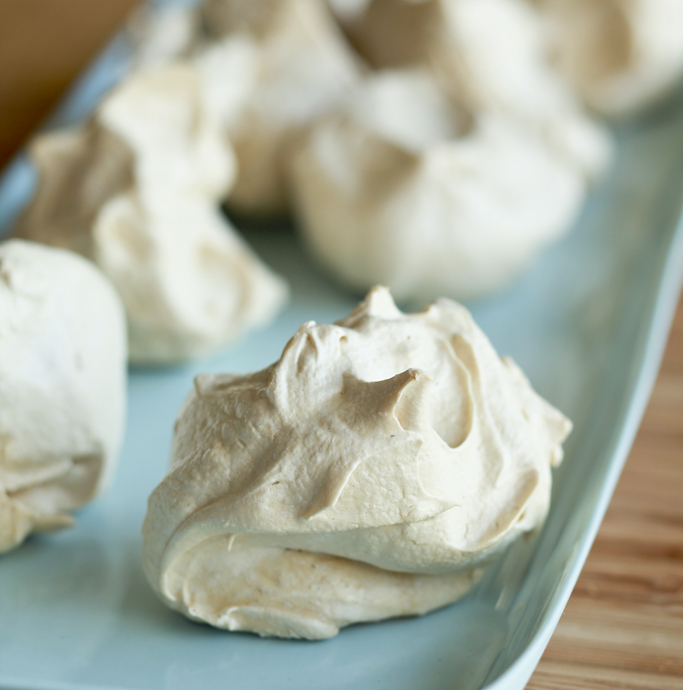 Serve these little brown sugar meringues with fruit and ice cream.
Ingredients
4 egg whites
½ tsp cream of tartar
100g caster sugar
100g dark brown sugar
Instructions
1 Preheat oven to 120°C. Combine the egg whites and cream of tartar in the bowl of an electric mixer then whisk for 1 minute, until lightly aerated. With the motor running add the caster sugar 1 Tbsp at a time, whisking until thick and glossy. Mix in the brown sugar, then spoon into walnut-sized pieces onto lined oven trays and bake for 3 hours, until very crisp. Cool, then serve or store airtight.