Bratwurst with herbed lentils and pepper-roasted tomatoes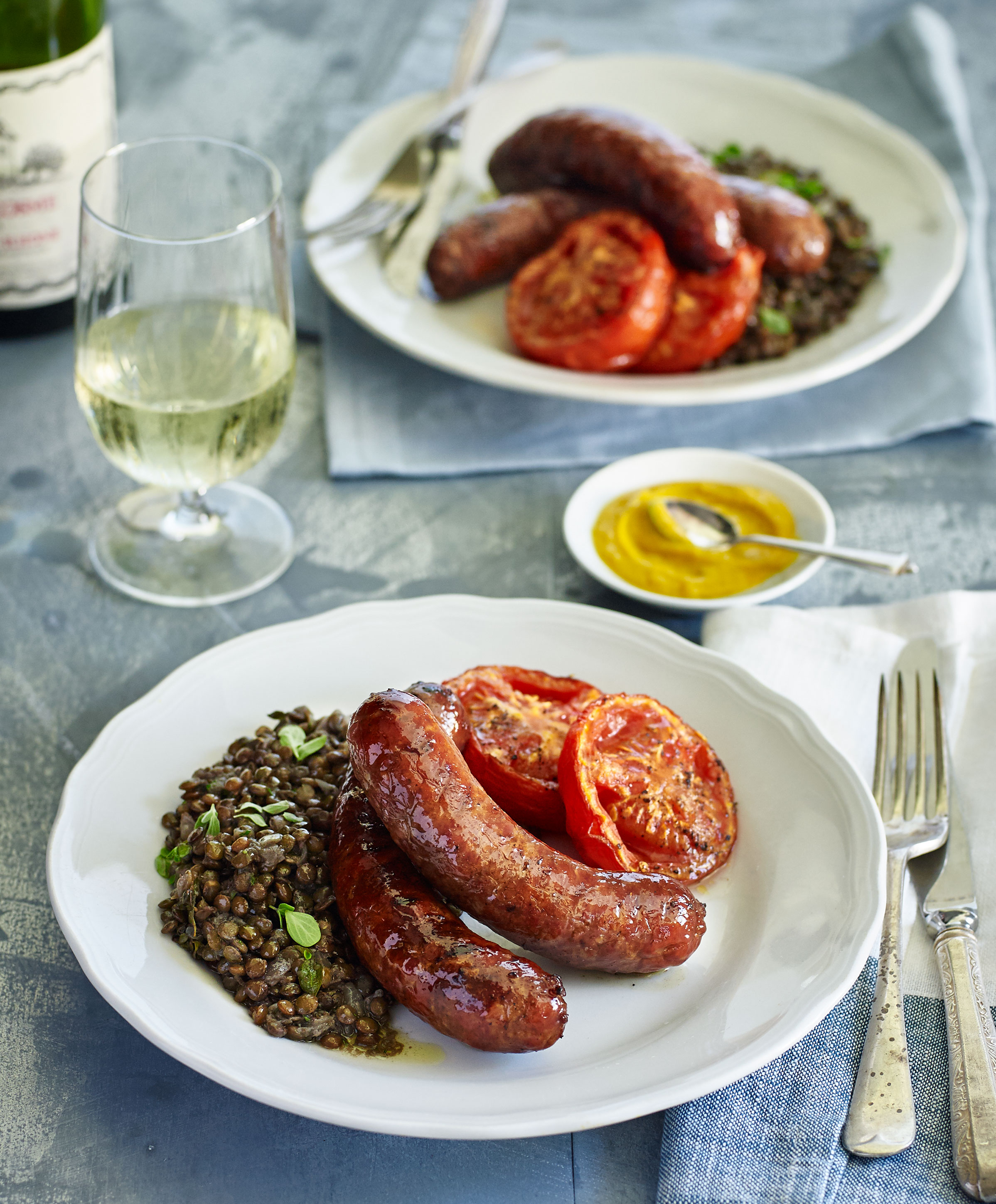 Hearty with big flavours, this is one of those warm-hug type feasts that makes you happy you're not on a juice cleanse.
Ingredients
4 ripe tomatoes
sea salt flakes and freshly-milled black pepper
2 Tbsp extra virgin olive oil
1 white onion, finely diced
1 small turnip, finely diced
4 cloves garlic, minced
½ bunch thyme, finely chopped
8 leaves sage, finely sliced
75g unsalted butter
1½ cups small green lentils
1L chicken stock
½ bunch marjoram leaves
8 bratwurst sausages
Instructions
1 Preheat oven to 130°C. Hull and halve the tomatoes, then season generously with salt and pepper. Arrange on a lined oven tray and drizzle with oil, then bake for 4 hours, until wilted and tender.
2 Sauté the onion, turnip, garlic and herbs in butter in a medium saucepan over a moderate heat for 5 minuets, until tender. Wash the lentils thoroughly then drain and add to the saucepan with the chicken stock. Simmer for 25 minutes, until tender, then season with salt and pepper. Mix in the marjoram leaves.
3 Grill the sausages on a barbecue until just firm, then serve with the tomatoes and lentils.