Braised Veal Shin with Polenta and Sage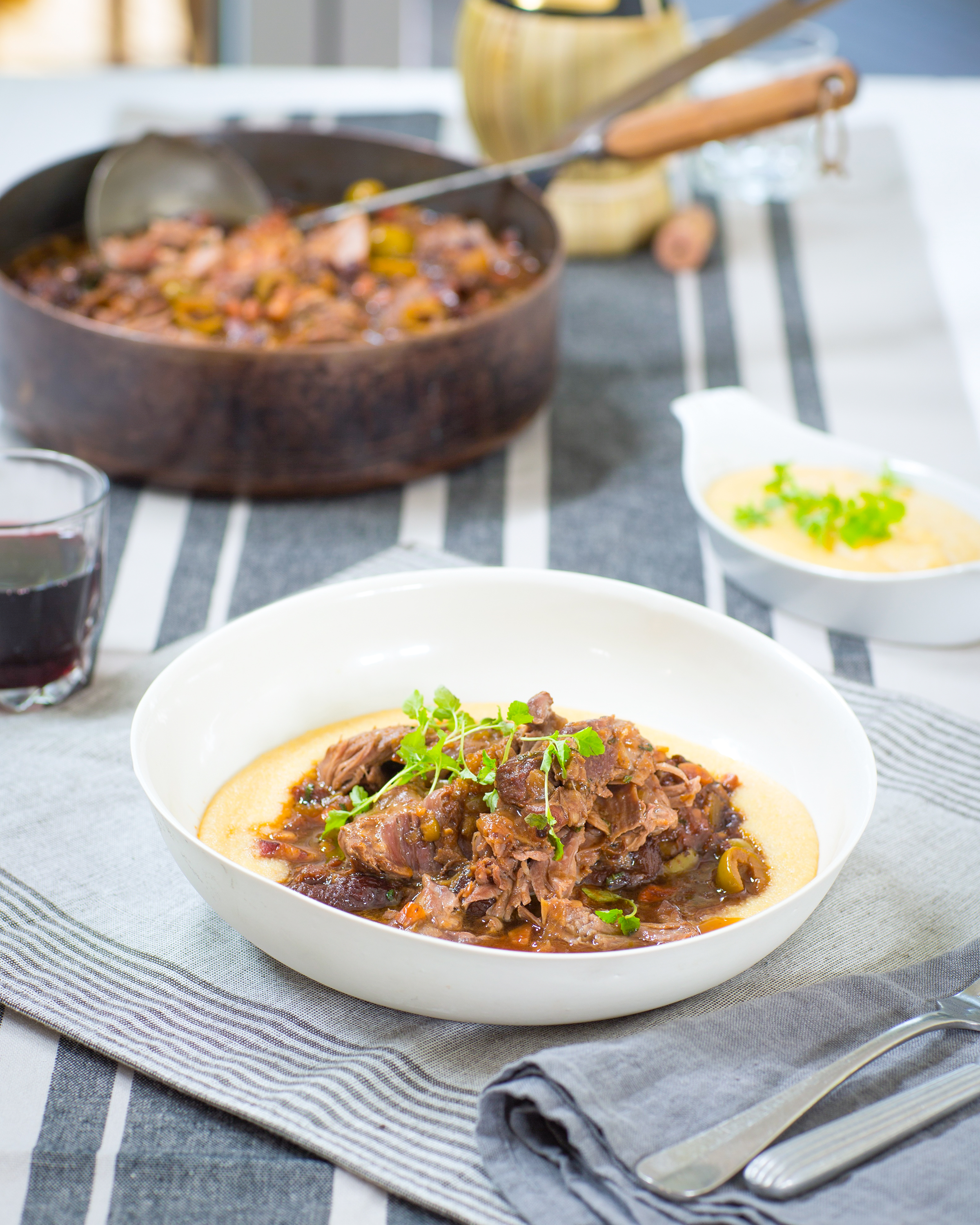 This recipe will put a delicious new spin on everything you feel you know about stewing.
Ingredients
4 x 180g veal shanks
2 Tbsp extra virgin olive oil
2 white onions, finely diced
8 cloves garlic, minced
6 anchovy fillets
2 sprigs rosemary, finely chopped
1 cup dry sherry
1L best-quality beef stock
1 cup green olives, halved
12 sprigs sage leaves, chopped
sea salt flakes and freshly-milled black pepper
1L chicken stock
1 cup fine polenta
½ cup Manchego cheese, grated
Instructions
1 Fry the vela shanks in olive oil in a large saucepan over a moderate heat for 5 minutes, until browned. Add the onions, garlic, anchovies and rosemary and cook for 2 minutes.
2 Pour in the sherry, boil briefly, then add the beef stock, olives and sage. Cover, reduce heat to low, then cook gently for 2 hours, until tender.
3 Boil the chicken stock in a medium saucepan, then rain the in the polenta and simmer until thickened. Season with salt and pepper, then beat in the cheese. Shred the veal, season with salt, then serve on polenta.