Braised Short Ribs in Sangiovese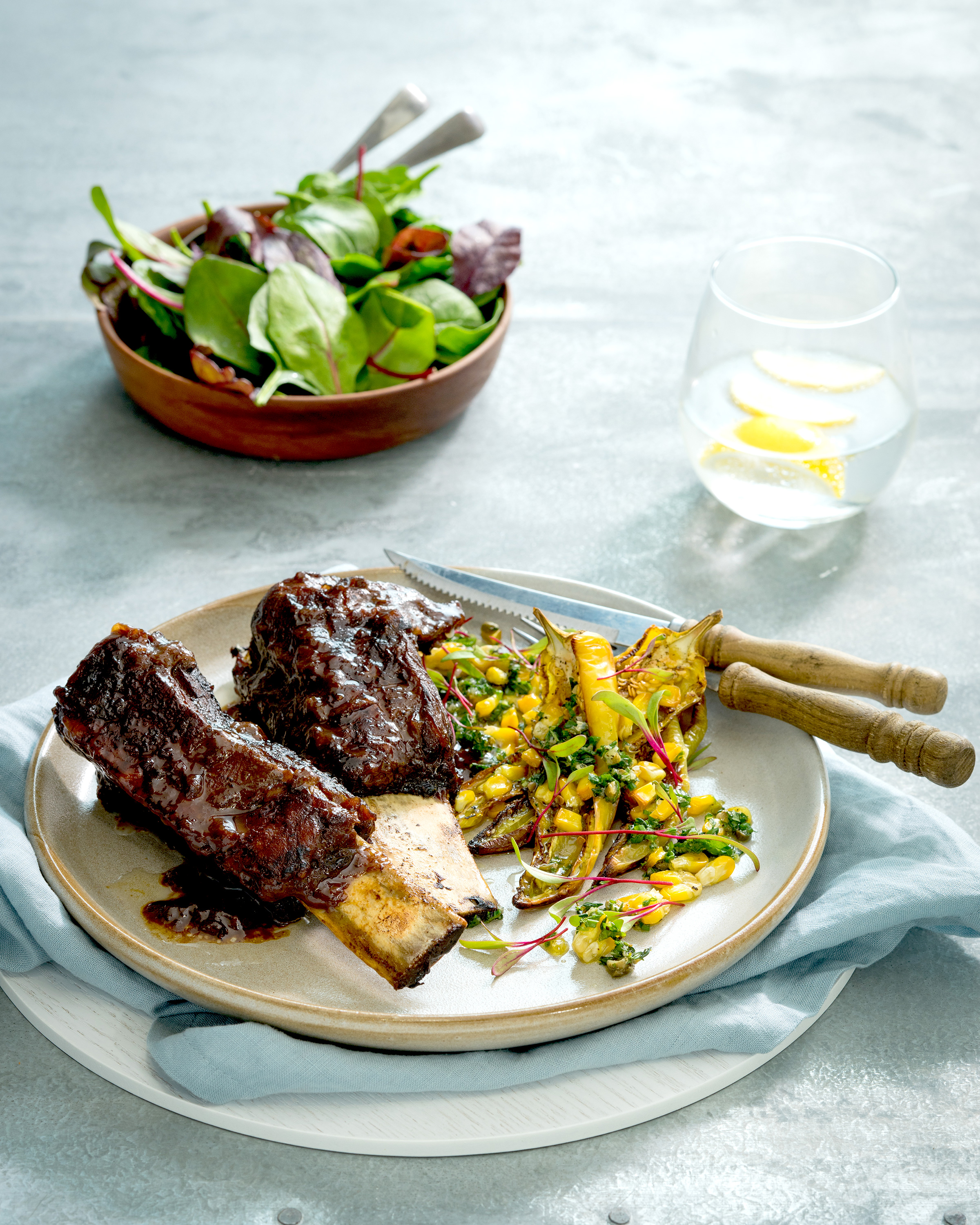 Tender and succulent beef short ribs braised in South Australian Sangiovese wine makes the perfect winter meal.
Ingredients
1.2kg beef short ribs
sea salt flakes and freshly-ground black pepper
2 Tbsp extra virgin olive oil
2 brown onions, finely diced
1 stick celery, finely diced
12 cloves garlic, minced
2 bay leaves
500ml Sangiovese
500ml beef stock
grilled vegetable salad, to serve
Instructions
1 Season the ribs with salt and pepper, the rub with half the olive oil. Sear in a large saucepan over a moderate heat for 5 minutes, until well-browned. Set aside, then sauté the onion, celery, garlic and bay leaves in the remaining oil for 3 minutes.
2 pour in the wine and bring to a boil. Return the beef, add the stock, then cover and cook slowly for 3 hours, until the meat is tender. Serve with grilled vegetable salad.