Boerewors with chestnuts and kale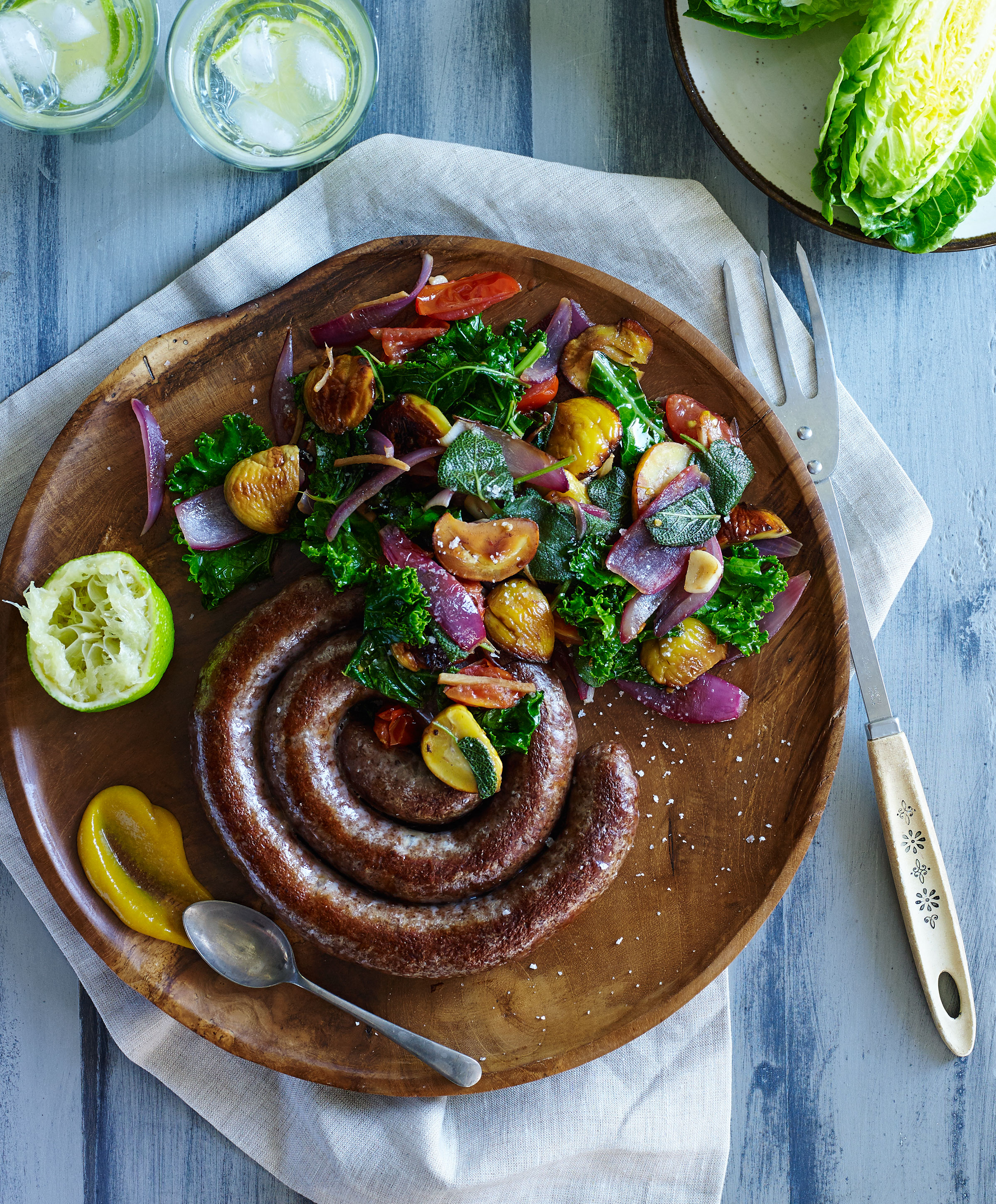 Autumn cooking has never been so delicious, so healthy, or so much fun. this is a great dish to entertain, or just to feed the family. Gotta love Australian chestnuts.
Ingredients
12 chestnuts
1 red onion, cut into wedges
4cm piece ginger, cut into fine batons
8 cloves garlic, sliced
¼ cup extra virgin olive oil
15 sage leaves
1 cup cherry tomatoes, quartered
2 cups kale, shredded
400g Boerewors sausage
juice of 2 limes
Instructions
1 Preheat oven to 200C. Use a small sharp knife to cut a cross in the side of each chestnut then bake for 15 minutes until the shell begins to curl. While hot, peel the shell and the fine inner skin. Cut into quarters.
2 Sauté the onion, ginger and garlic in half the olive oil in a pan over a moderate heat for 5 minutes, then add the chestnuts, sage, tomatoes and kale. Cook for 2 minutes then season with salt and pepper.
3 Meanwhile, fry the Boerewors sausage in the remaining oil for 2 minutes each side over a high heat, then bake for 5 minutes, until just cooked. Serve topped with the chestnut mixture and a drizzle of lime juice.