Blueberry-buttermilk teacake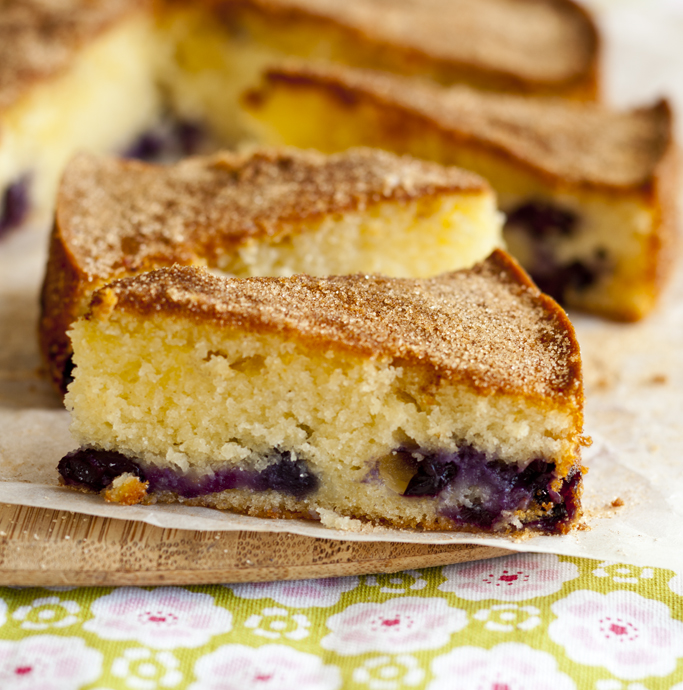 If you have little time and friends on the way, here's a cake for you!
Ingredients
110g unsalted butter, softened
½ cup caster sugar
1 tsp natural vanilla extract
1 egg
¾ cup self-raising flour
¼ cup rice flour
⅔ cup buttermilk
1 punnet blueberries
3 Tbsp cinnamon sugar
Instructions
1 Preheat oven to 180°C. Combine 85g butter and the caster sugar in the bowl of an electric mixer and bat with the paddle attachment on medium speed for 5 minutes, until very light. Beat in the vanilla and egg.
2 Sift in the flour, and stir to combine, adding the buttermilk a little at a time. Mix in the blueberries, then spoon into a lined 20cm cake tin and bake for 35-40 minutes, until a skewer can be inserted and removed cleanly. Brush with the remaining butter and sprinkle with cinnamon sugar. Cool briefly in the tin, then serve.