Black Pepper Crab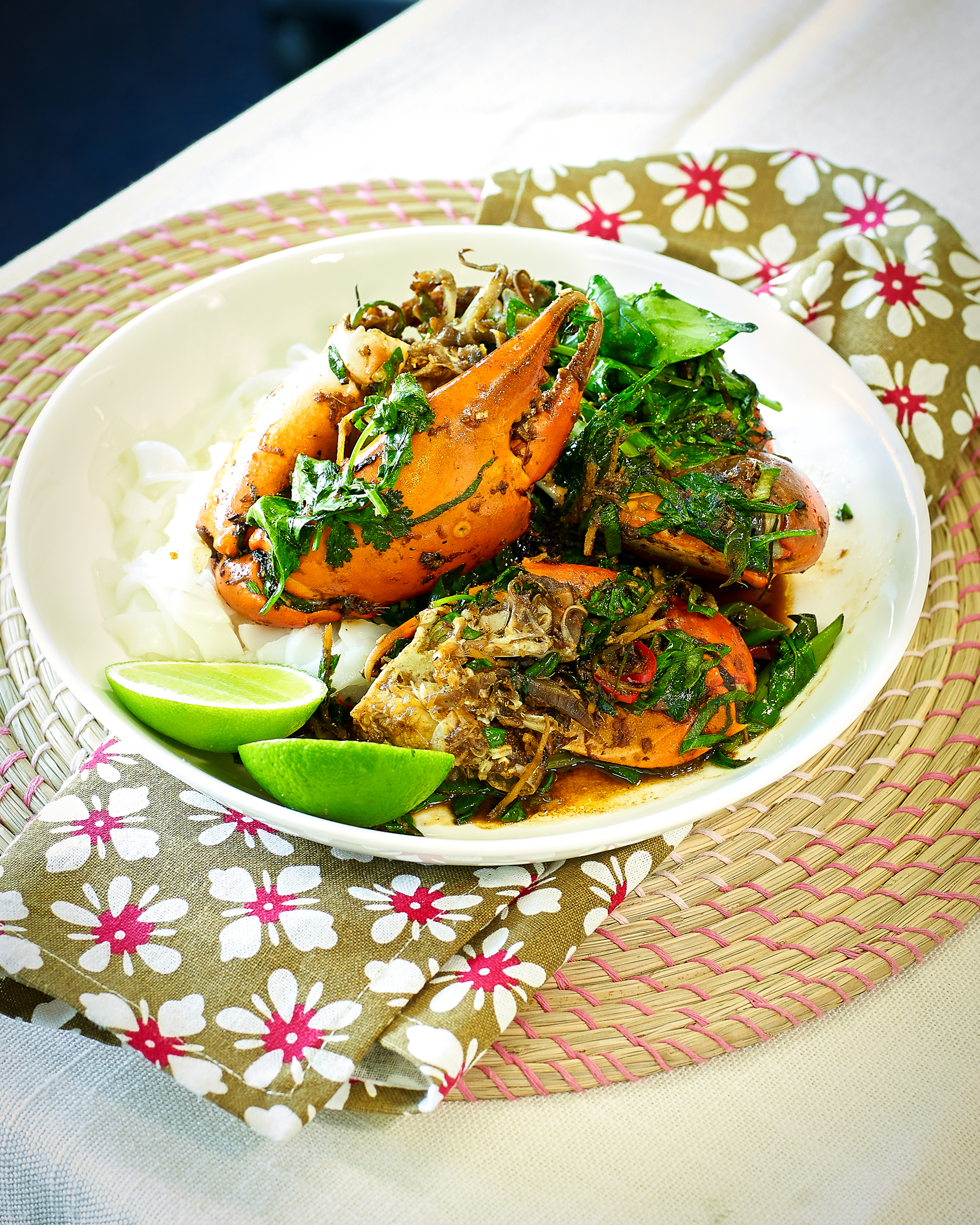 In Australia the Malay-inflected chilli crab from Singapore's south east coast has become a household name, known to most as 'Singapore crab'. But there's a whole other tranche of cooking that finds its home in Singapore, a alternative cuisine has a crab recipe going one step further.
Ingredients
2 large mud crabs
1 cup cornflour
vegetable oil, to deep-fry
8 cloves garlic, minced
12cm piece ginger, cut into fine batons
4 eschalots, sliced
16 curry leaves
4 long red chillies, finely sliced
1 Tbsp black peppercorns, cracked
1 Tbsp dried prawns, soaked and chopped
2 Tbsp unsalted butter
2 Tbsp light soy sauce
2 tsp caster sugar
1 cup chicken stock
4 cups baby spinach leaves
¼ bunch coriander leaves
Instructions
1 Clean the crabs and chop into pieces. Dust with cornflour then fry in hot (180°C) vegetable oil until the crabs turn red. Set aside.
2 Sauté the garlic, ginger, eschalots, curry leaves, chillies, peppercorns and prawns in butter in a large wok. Mix in the crab, then pour in the soy sauce, sugar and stock. Simmer for 8 minutes until the crab is cooked through. Stir in the spinach and coriander.