Black bottom cupcakes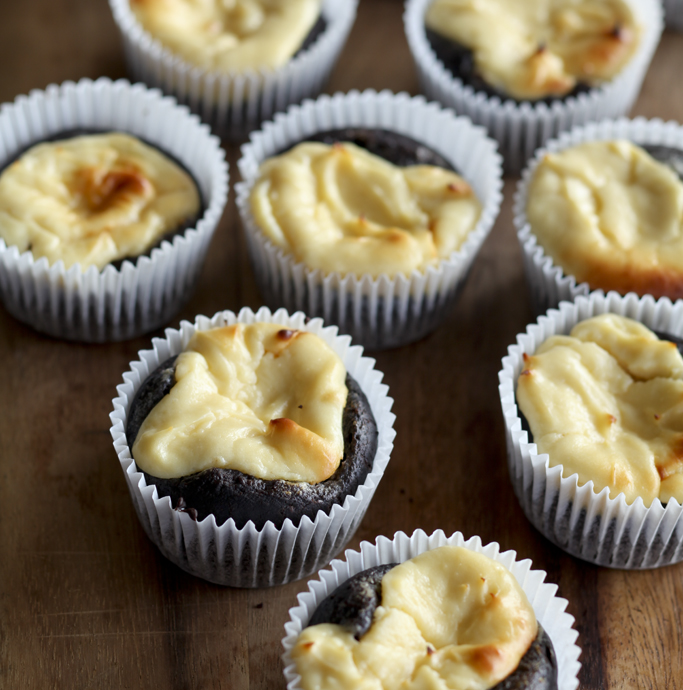 This is a crazy recipe...but I'd happily go mad for more.
Ingredients
250g cream cheese
250g caster sugar
1 egg
2 tsp natural vanilla extract
1 ½ cups plain flour
⅓ cup cocoa powder
1 tsp bicarbonate of soda
pinch salt
1 cup water
⅓ cup vegetable oil
2 tsp white vinegar
Instructions
1 Preheat oven to 180°C. Combine the cream cheese and 50g caster sugar in a bowl, then beat well until smooth. Add the egg and 1 tsp vanilla extract, mix thoroughly, then set aside.
2 Sift the flour, remaining sugar, cocoa, bicarbonate of soda and salt into a large bowl, then add the water oil and vinegar and beat until smooth. Spoon into 12 lined cupcake moulds, then spoon the cream cheese mixture on top. Bake for 25 minutes, until the cream cheese is set, but not coloured.