Beetroot dip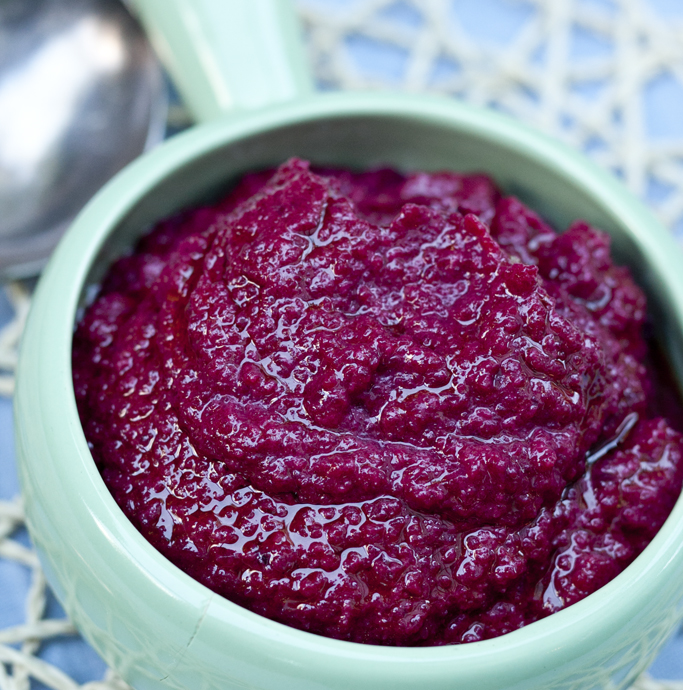 Spread this on a nice bit of sourdough, throw on some fresh salad leaves and enjoy!
Ingredients
1 x 450g can whole baby beetroot
2 Tbsp apple sauce
¼ cup mayonnaise
1 Tbsp Tabasco sauce
1 lime, juiced
salt flakes and freshly-milled black pepper
Instructions
1 Place the beetroot and apple sauce in a blender and purée until smooth.
2 Add the mayonnaise, Tabasco and lime juice and pulse until combined. Season lightly with salt and pepper and store refrigerated under a thin layer of oil to preserve freshness.