Beef and Green Pea Curry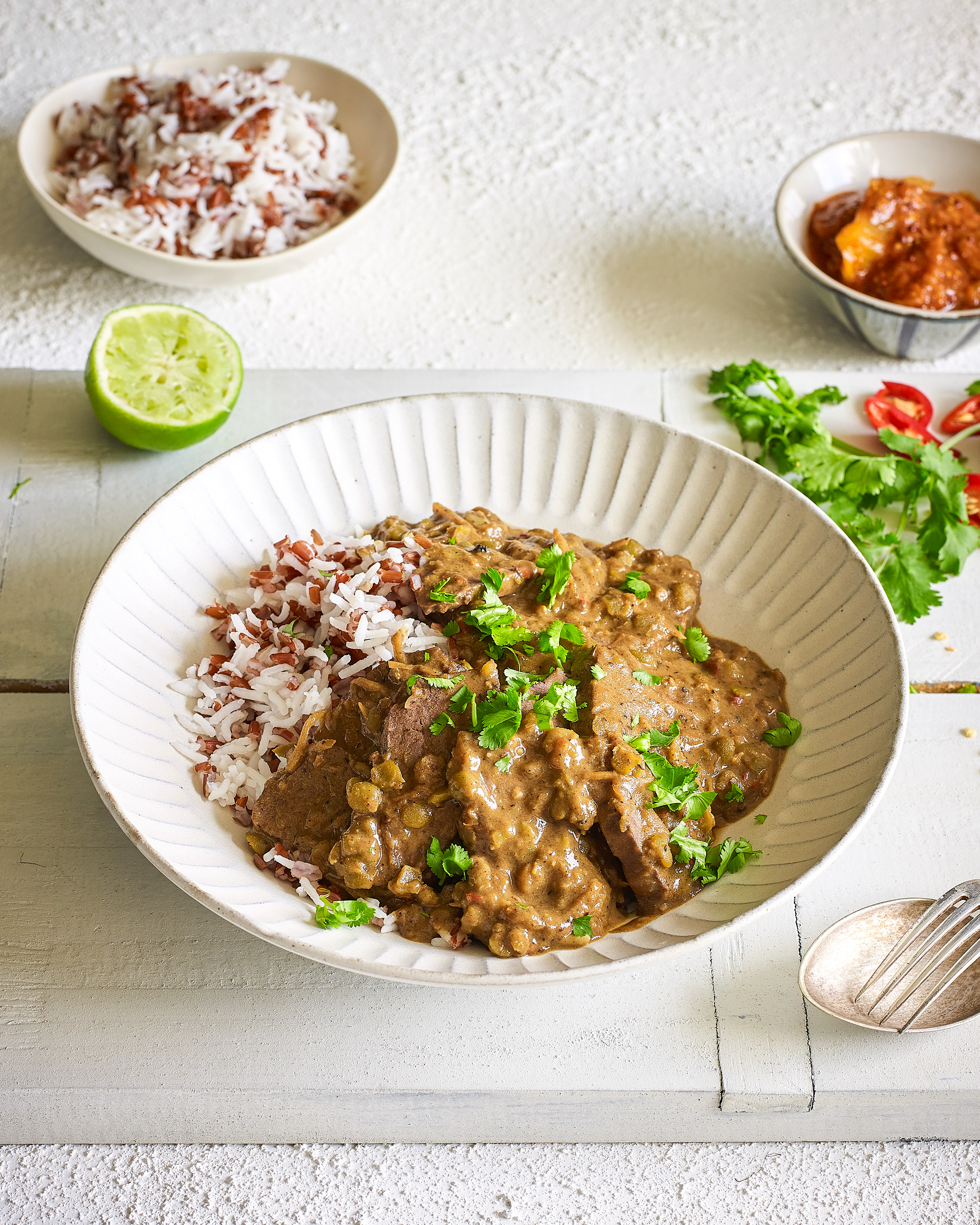 Full and of flavour and satisfying, this curry is one of my favourites.
Ingredients
1.2kg chuck beef, sliced
1 Tbsp ghee
1 Tbsp garam masala
2 brown onions, finely diced
12 cloves garlic, minced
10cm piece ginger, cut into fine batons
24 curry leaves
2 long red chillies, seeded and finely diced
1 Tbsp fish sauce
500ml coconut milk
1L beef stock
1 cup green split peas, rinsed
Instructions
1 Fry the beef in ghee in a large saucepan over a moderate heat for 5 minutes, until browned, then set aside.
2 Sauté the onion, garlic and ginger in the saucepan for 5 minutes, then stir in the garam masala, curry leaves and chillies. Pour in the fish sauce, coconut milk and stock, then return the beef. Simmer for 1½ hours, add the peas, then cook for a further 1 hour until the beef is tender.