Beef bourguignon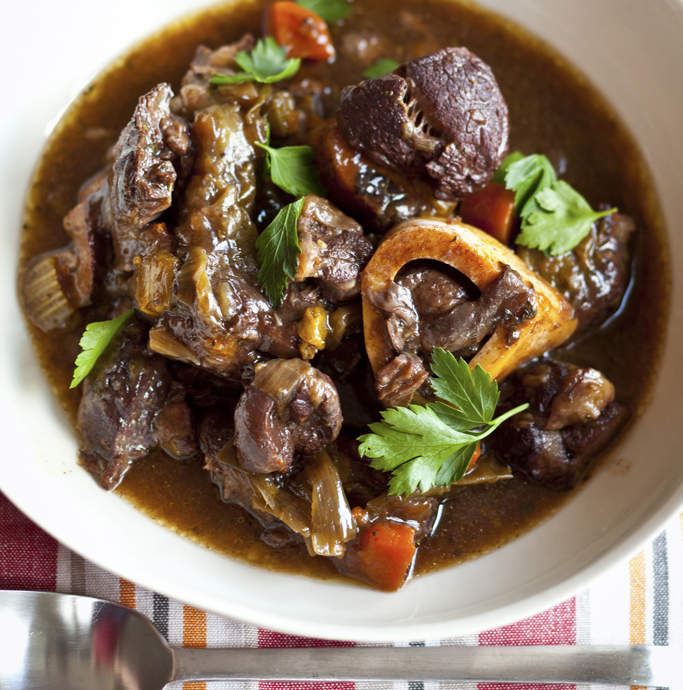 You've asked for it....so here it is! After I made Beef Bourguignon for Mel and Kochie on Sunrise, the emails haven't stopped asking for the recipe. So, now it's time for you to get cooking!
Ingredients
800g diced chuck beef
700ml red wine
2 Tbsp light olive oil
2 brown onions, diced
2 carrots, diced
12 button mushrooms, diced
4 tomatoes, diced
4 garlic cloves, minced
500ml beef stock
½ bunch parsley
2 bay leaves
2 cloves
¼ bunch thyme, finely chopped
salt and pepper
2 Tbsp plain flour
1½ Tbsp soft unsalted butter
rice, to serve
Instructions
1 Preheat oven to 160°C. Marinade the beef in red wine overnight. Drain well (reserving the wine), then fry the beef in olive oil for 10 minutes, until the beef is browned all over. Stir in the vegetables and garlic then add the red wine and stock and simmer for 5 minutes.
2 Add the bay leaves, cloves and thyme then season generously with salt and pepper then transfer to a casserole dish, fit the lid, and place in the oven. Bake for 2 hours.
3 Pour the stew into a colander set over a large saucepan and drain the liquid. In a small bowl beat the flour and butter together. Set the saucepan over a medium heat and whisk in the flour mixture. Simmer for 2 minutes, then adjust seasoning as needed and fold the beef mixture in gently. Chop the reserved parsley leaves and sprinkle on top then serve with rice.