Beef and mushroom goulash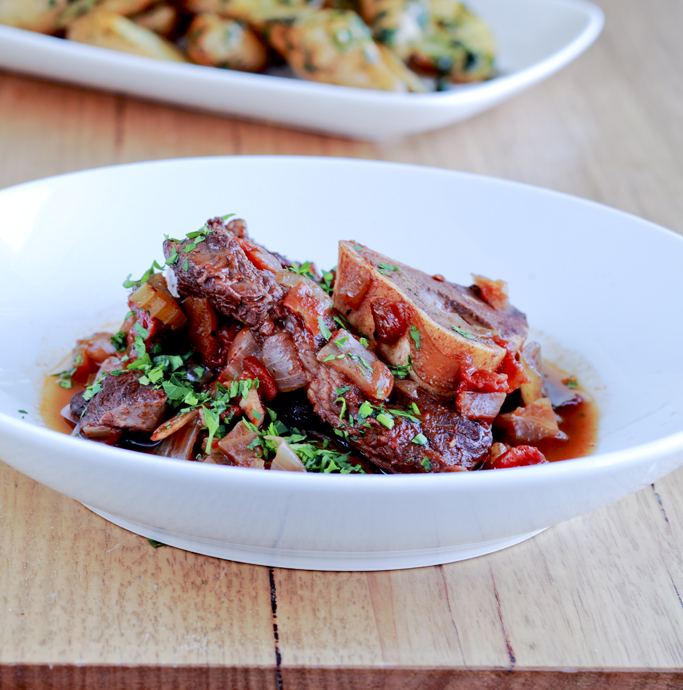 Big flavour and big taste, Hungarians do it right! This goulash will warm you all the way through winter.
Ingredients
2kg beef shin
500ml red wine
¼ cup extra virgin olive oil
2 brown onion, diced
2 celery sticks, sliced
½ head fennel, diced
6 cloves garlic, sliced
2 Tbsp Hungarian paprika
2 tsp caraway seeds
2 fresh bay leaves
500g button mushrooms, halved
250ml beef stock
2 x 400g can diced tomatoes
salt flakes and freshly-milled black pepper
Instructions
1 Preheat oven to 130°C. Combine the beef and wine in a ziplock bag and refrigerate for 2 hours to marinate. Drain the beef, reserving the wine, and fry in half the olive oil in a large saucepan over a high heat, until browned. Set aside.
2 Sauté the onion, celery, fennel and garlic in the remaining olive oil until lightly browned, then add the paprika, caraway seeds, bay leaves and mushrooms, frying until aromatic. Pour in the wine, boil briefly, then add the beef, stock and tomatoes. Fit the lid and bake for 3 hours, until the meat is tender. Season with salt and pepper.