BBQ Asian Chicken Shanks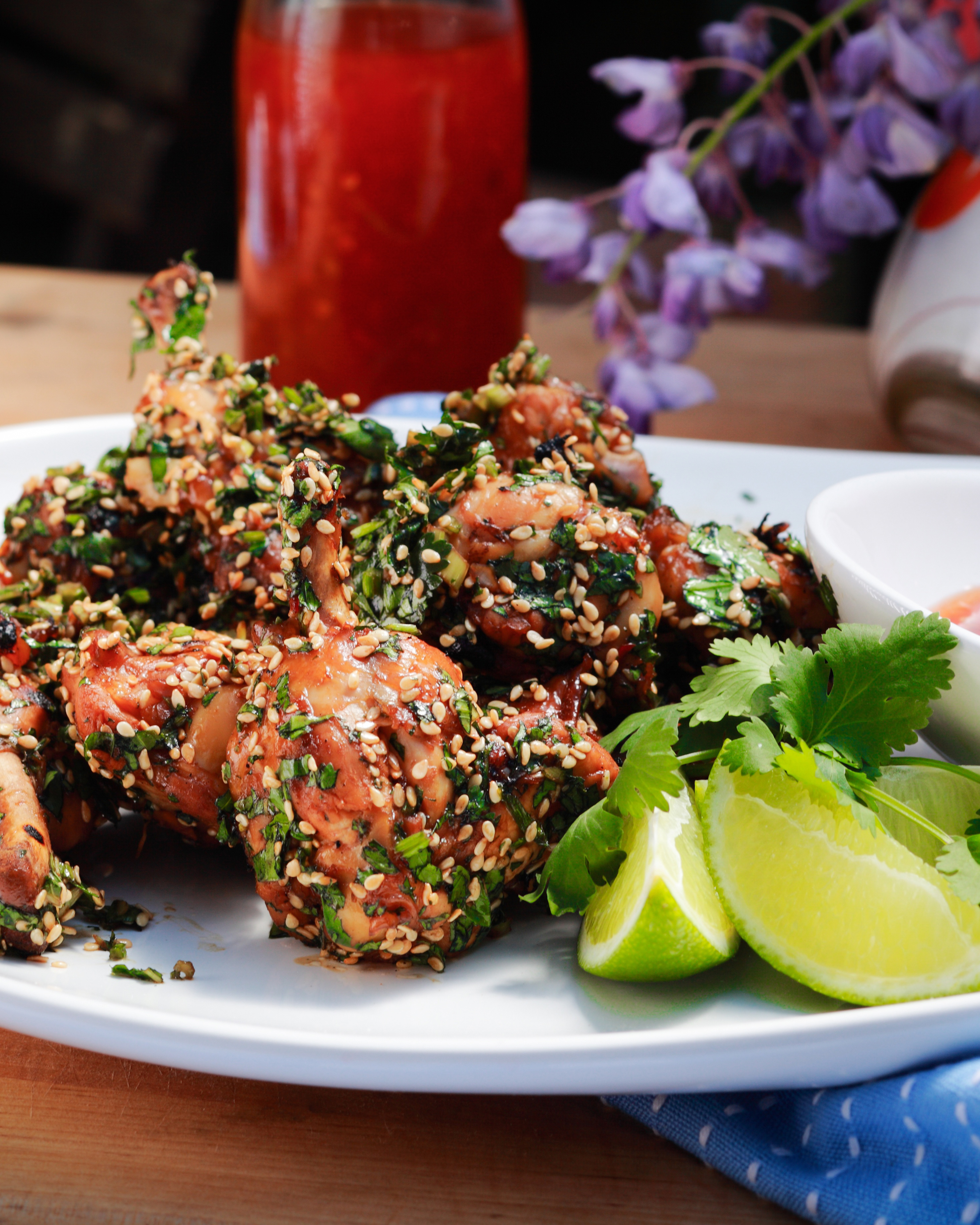 These wings perfect for a bar snack, dinner on the run, or canapés at your next event. They're delicious, inexpensive and surprisingly good.
Ingredients
16 chicken drumettes (wing portions)
¼ cup kecap manis
2 Tbsp fish sauce
1 red birdseye chilli, finely chopped
2 cloves garlic, minced
3cm piece ginger, minced
juice of 1 lime
1 bunch coriander, chopped
½ bunch mint, chopped
sesame oil, toasted sesame seeds and sweet chilli sauce, to serve
Instructions
1 Use a small sharp knife to cut around the small joint of the drumettes, then pull away the joint using a clean kitchen cloth.
2 Combine the kecap manis, fish sauce, chilli, garlic, ginger and lime juice in a bowl. Pour over the chicken and mix well to coat. Wrap and refrigerate for 1 hour to marinate.
3 Put the chicken in a heatproof roasting pan and place on the resting rack of the BBQ. Cook for 15 minutes, until the chicken is firm to touch. Transfer to a moderate grill and cook for 5 minutes, until lightly blackened.
4 Transfer the chicken to a bowl and toss with the herbs. Spoon some chilli sauce onto plates, then arrange the chicken on top. Garnish with sesame oil and sesame seeds.