Barbecued rib eye cutlet with sweet potato chips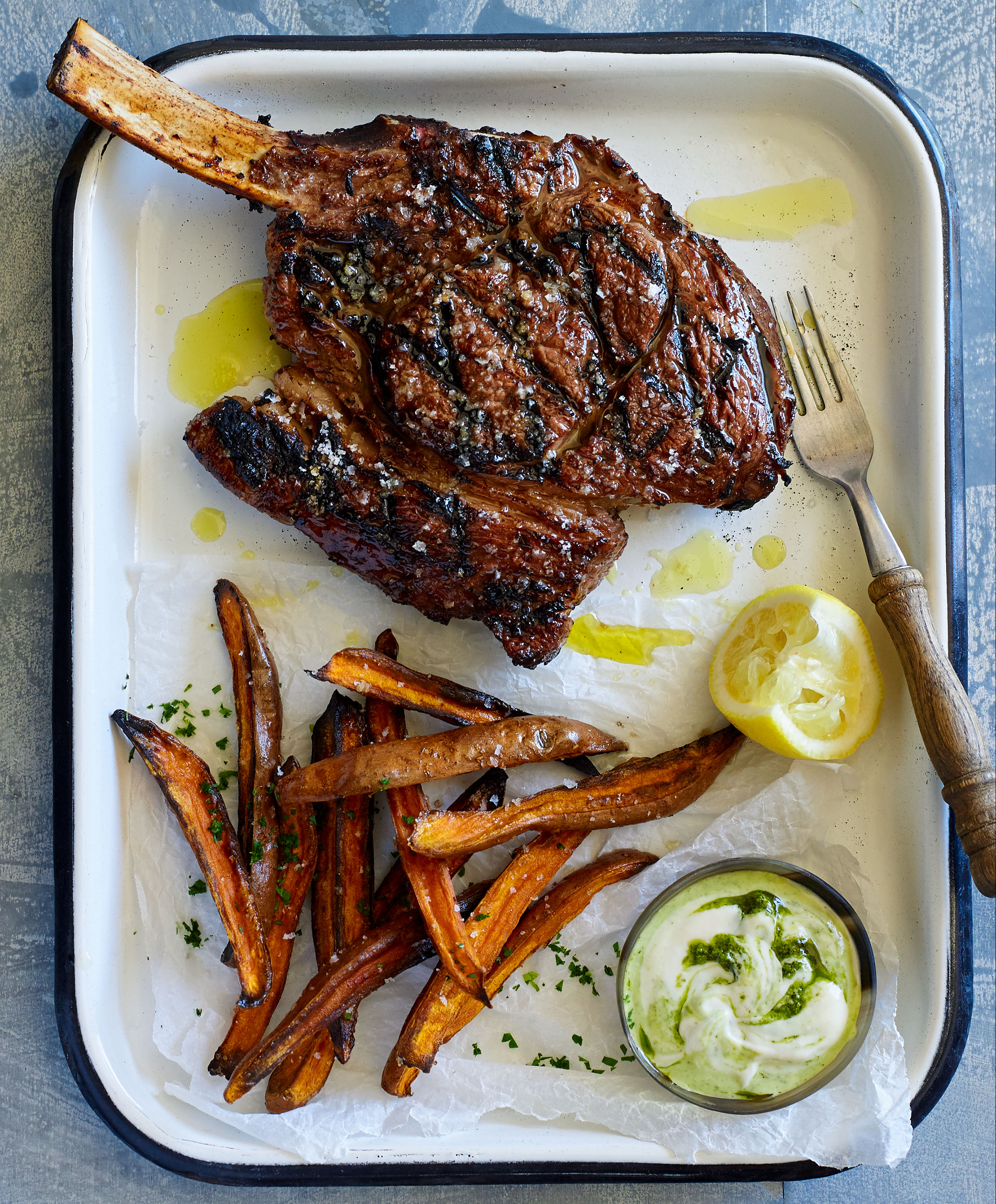 The perfect way to serve rib eye - marinated and seasoned with sweet potato chips and pesto swirled aioli.
Ingredients
4 x 350g rib eye cutlets, French trimmed
1½ cups red wine
1 Tbsp Worcestershire sauce
2 sprigs rosemary leaves
½ tsp celery seeds
sea salt flakes and freshly-milled black pepper
¼ cup extra virgin olive oil
300g sweet potatoes, cut into chips
1 cup aioli
¼ cup pesto
Instructions
1 Preheat oven to 200°C. Marinate the rib eye cutlets in red wine and Worcestershire, then refrigerate for at least 1 hour. Put the rosemary and celery seeds in in a mortar with 1 Tbsp sea salt flakes and pound until fine.
2 Toss the sweet potato pieces in 2 Tbsp oil and season with salt and pepper. Arrange on an oven tray and bake for 30 minutes, until lightly browned. Season with rosemary salt.
3 Drain the steaks well, then rub with 1 Tbsp oil. Cook on a hot barbecue grill for 10 minutes, turning regularly, until medium. Mix the aioli and pesto. Serve the steaks with sweet potato chips and aioli.