Banbury cakes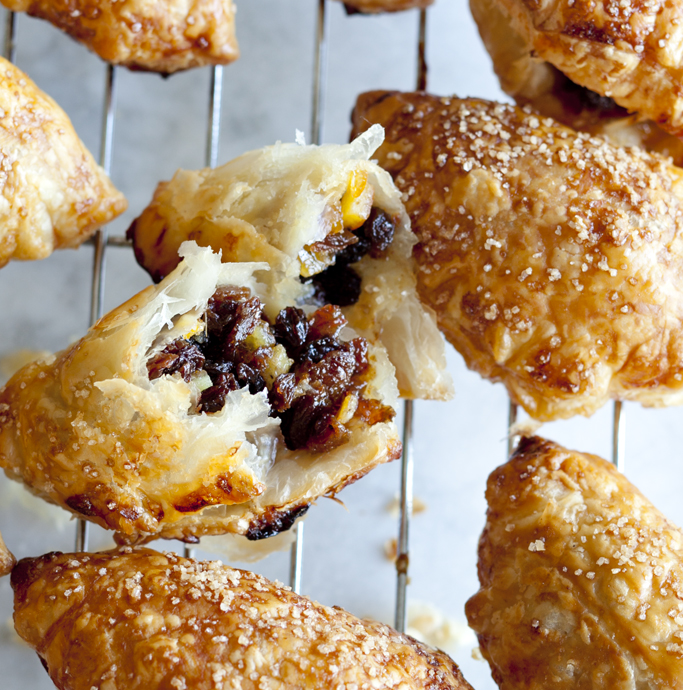 These little pastries are full of lightly spiced fruity flavour. Delicate and tasty, they make a great snack or a quick and simple dessert.
Ingredients
75g unsalted butter, softened
3 Tbsp honey
125g currants
50g raisins, chopped
50g mixed peel
1 tsp ground nutmeg
1 tsp ground cinnamon
½ tsp ground cloves
500g puff pastry
1 egg white
3 Tbsp Demerara sugar
Instructions
1 Preheat oven to 190°C. Combine the butter and honey in a bowl, then beat until light and creamy. Mix in the dried fruits.
2 Roll out the puff pastry to 3mm thick and cut eight 12cm discs. Divide the fruit mixture between them, then fold the pastry over and crimp the edges to seal. Brush the tops with egg white and sprinkle with Demerara sugar. Bake for 25-30 minutes, until deep golden and crisp. Cool on wire racks, then serve.