Banana muffins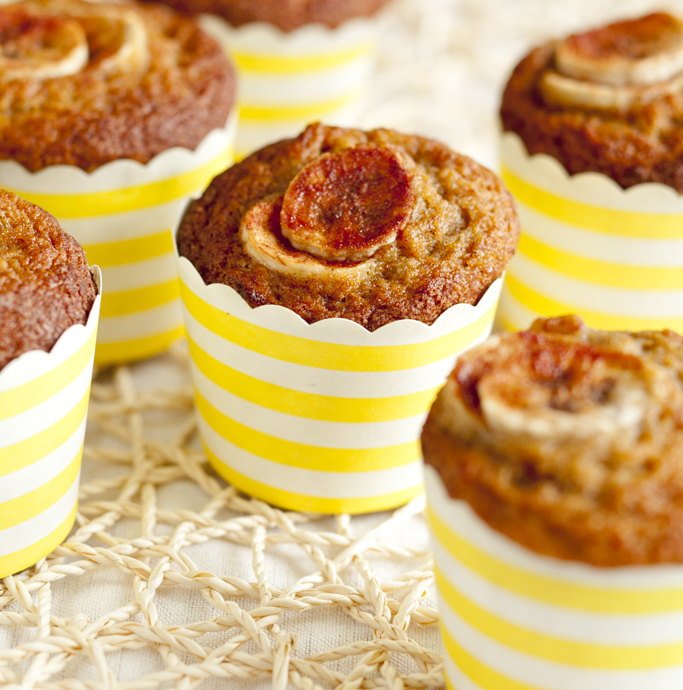 Always a favourite with the kids. A quick little treat for the lunchbox.
Ingredients
350g self-raising flour
1 tsp baking powder
¼ tsp ground nutmeg
large pinch salt
125g unsalted butter, melted
1¼ cups milk
2 ripe bananas, mashed
1 egg
1 tsp pure vanilla extract
1 firm banana, sliced
Instructions
1 Preheat oven to 180°C. Sift the self-raising flour, baking powder, nutmeg and salt together in a large bowl. Stir in the butter, milk, banana mash, egg and vanilla.
2 Spoon into lined ½ cup muffin cups, top with sliced banana, and bake for 20-25 minutes, until firm to touch. Cool briefly on a wire rack before serving.