Banana Bread Hotcakes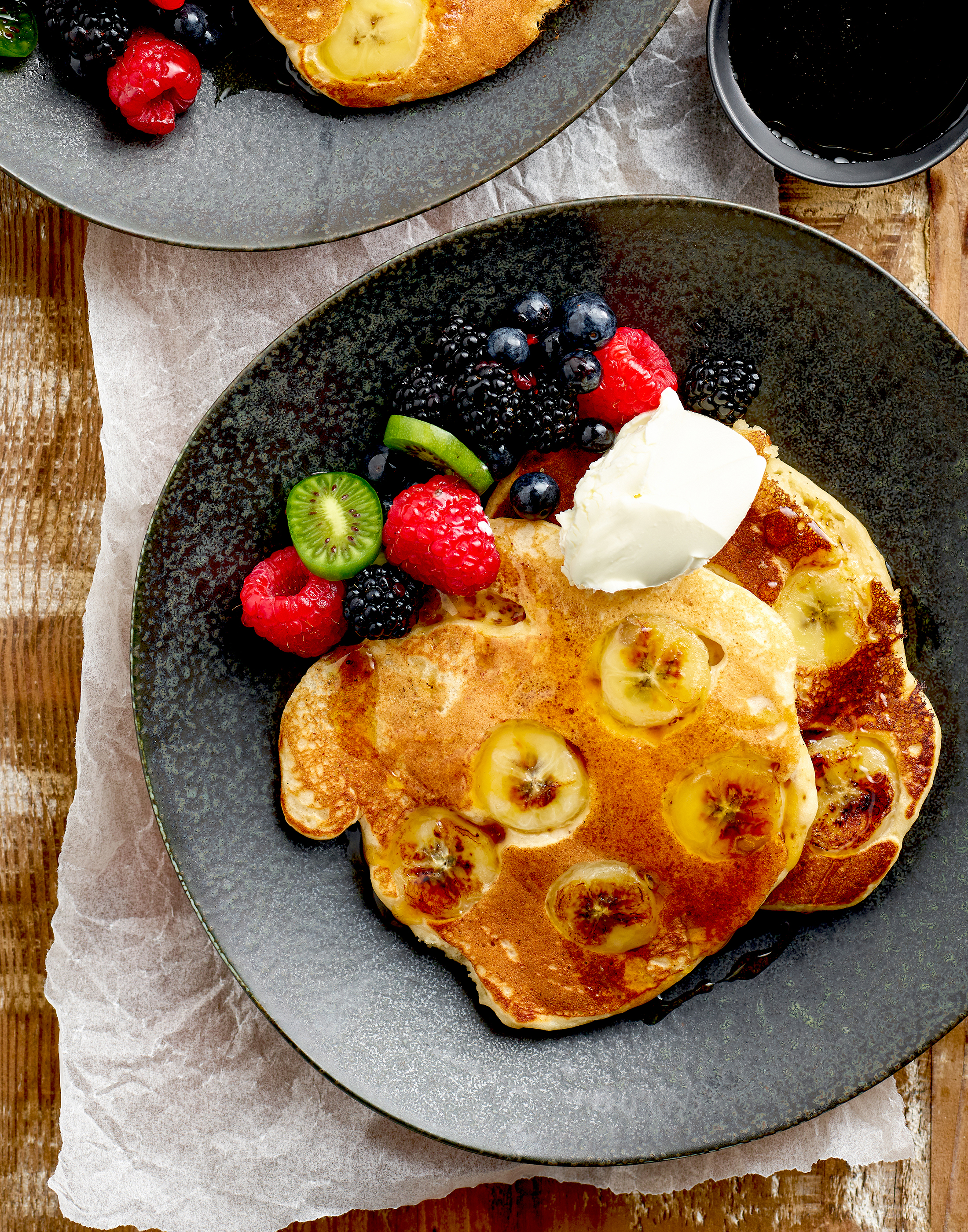 Perfect campsite breakfast!
Ingredients
1½ cups self-raising flour
1 tsp baking powder
¼ cup dark brown sugar
4 bananas
250 ricotta cheese
1¼ cups buttermilk
2 tsp natural vanilla paste
3 eggs
cooking oil spray
mascarpone, maple syrup and marinated berries, to serve
Instructions
1 Combine the flour, baking powder and sugar in a bowl and stir to combine. Mash one banana in a second bowl, the whisk in the ricotta, buttermilk, vanilla and eggs until smooth. Add to the flour, then beat thoroughly.
2 Sprinkle a large non-stick pan with cooking oil spray. Add two ladles of batter, then top with slices of the remaining bananas. Cook for 2 minutes, flip, then cook for 2 minutes on the reverse side. Repeat with the remaining batter and bananas to make 8 hotcakes, then serve with mascarpone, maple syrup and marinated berries.