Avegolemono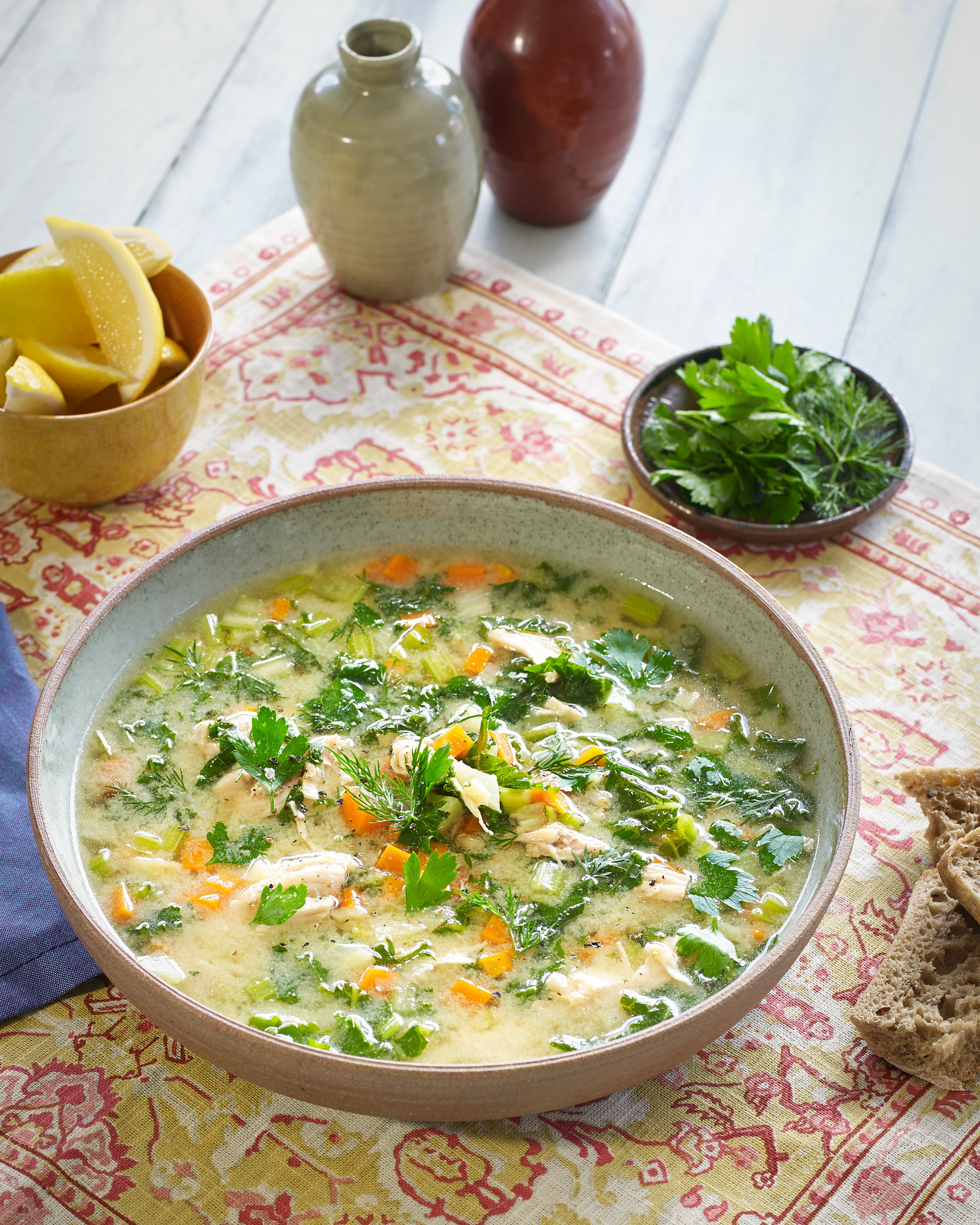 One of my favourite soups! Hearty and healthy. Perfect for winter.
Ingredients
4L chicken stock
4 bay leaves
1 tsp black peppercorns
2 chicken breasts
½ cup long grain white rice
1 stick celery, diced
1 head baby fennel, diced
1 carrot, peeled and diced
Juice of 3 lemons
Salt flakes and freshly-milled black pepper
2 cup green kale, shredded
2 eggs
½ bunch parsley, finely chopped
½ bunch dill, finely chopped
Instructions
1 Combine the chicken stock, bay leaves and peppercorns in a large saucepan and set over a high heat. Boil for 20 minutes, until reduced by one-quarter, then sieve out the bay leaves and peppercorns.
2 Turn the heat to low, then add the chicken breasts and rice and simmer very gently for 15 minutes. Add the vegetables and cook for a further 15 minutes until the chicken is just firm and the rice is tender. Mix in the lemon juice and season with salt and pepper.
3 Remove the chicken and shred thoroughly. Beat the eggs in a small bowl, then add 1 cup of the hot soup. Turn the heat off under the soup, then stir in the eggs, chicken and kale. Serve topped with chopped herbs.