Arepas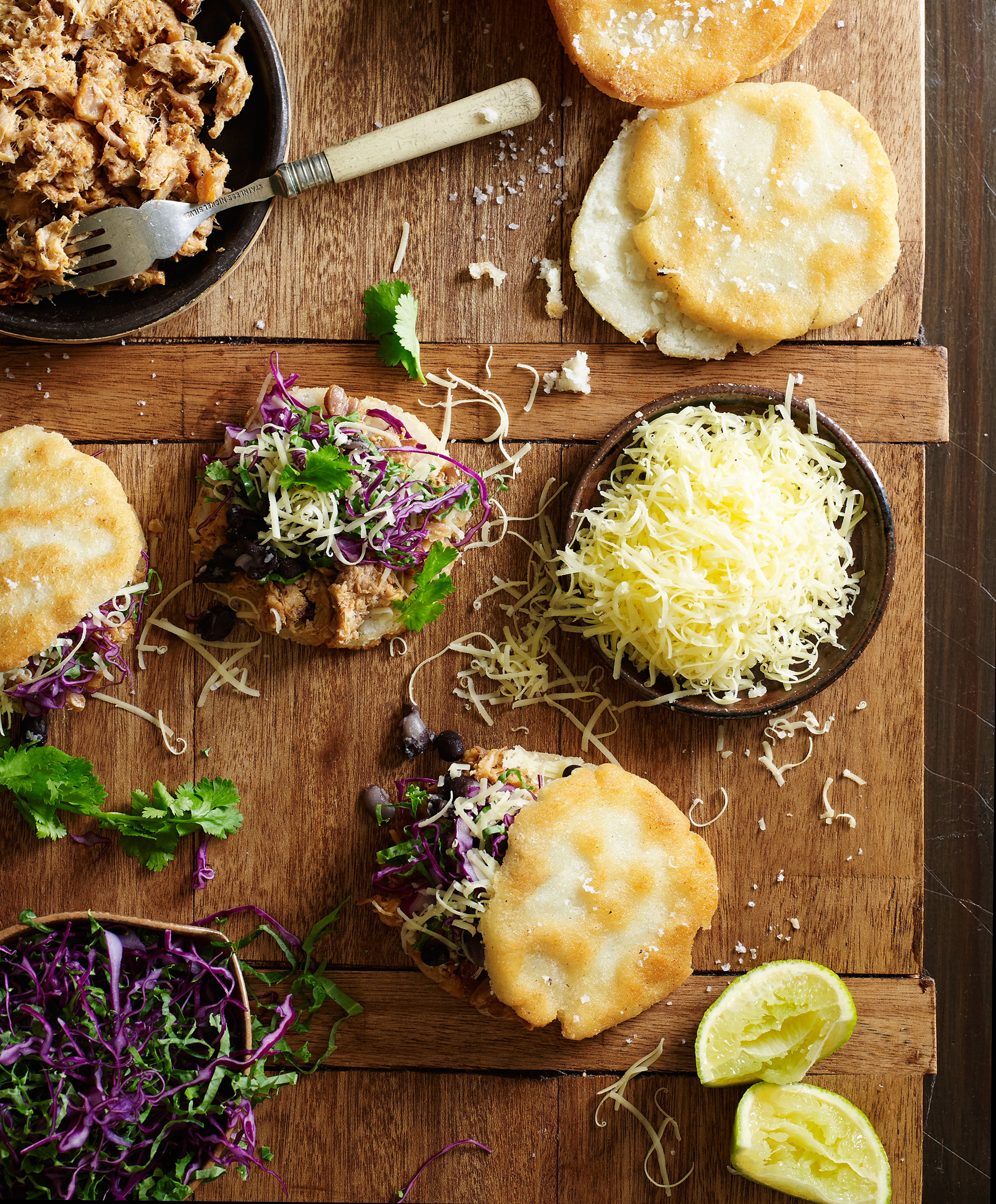 The ultimate Columbian street food, crunchy and light, perfect for stuffing with your favourite flavours like pork and beans.
Ingredients
2 cups arepa flour
1 tsp fine salt
1 Tbsp extra virgin olive oil
2½ cups cold water
vegetable oil, to fry
pulled pork, black beans and slaw, to serve
Instructions
1 Mix the arepa flour and salt in a large bowl, then stir in the olive oil. Add the water and mix thoroughly until smooth. Form into ½ cup pieces and flatten into discs. Fry in hot vegetable oil for 5 minutes, turning several times, until golden. Drain, then split and serve with pulled pork, black beans and dry slaw.