Apple & ricotta upside-down cake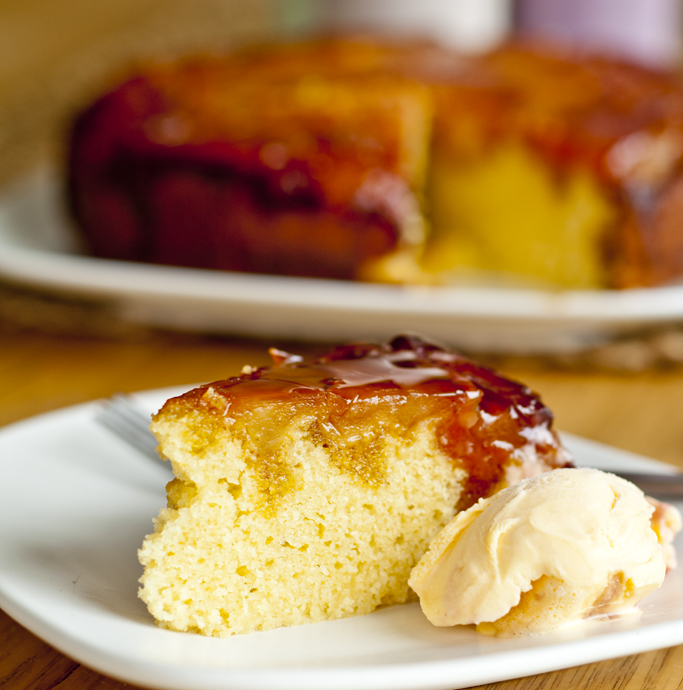 Ricotta is the secret to this beautifully light, moist cake. Orange blossom water adds subtle fragrance but it's the honey and apple syrup that will have you spooning another piece onto your plate.
Ingredients
4 apples, cored and cut into wedges
½ cup honey
3 eggs
400g ricotta
160ml extra virgin olive oil
225g caster sugar
½ tsp orange blossom water
350g self-raising flour
vanilla ice cream, to serve
Instructions
1 Preheat oven to 170°C. Combine the apples and honey in a large frying pan over a moderate heat and cook for 5 minutes, tossing often, until the apples are softened and lightly translucent. Set aside to cool.
2 Whisk the eggs, ricotta, oil, sugar and orange blossom water in a large bowl, then beat in the flour. Arrange the apple pieces in the base of a lined 23cm cake tin, then spoon the batter over. Bake for 40 minutes, until a skewer can be inserted and removed cleanly, then set aside to cool in the tin. Invert, then serve warm with vanilla ice cream.