Apple and yoghurt cake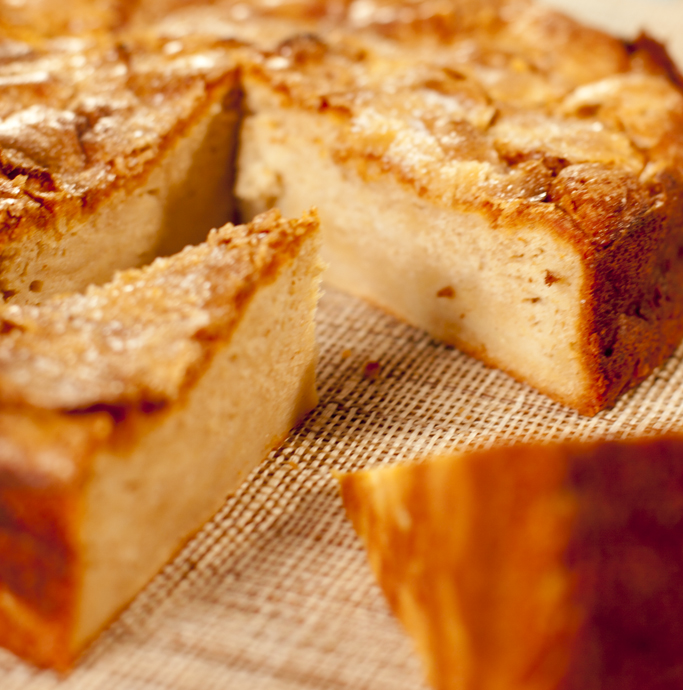 Moist and delicious, this cake is easy to make and a big hit with the kids.
Ingredients
165g self-raising flour
½ tsp ground cinnamon
125g caster sugar
200g unsalted butter, melted
2 eggs
½ cup Greek-style yoghurt
2 Granny Smith apples, peeled, cored and finely sliced
finely-grated zest of 1 lemon
½ cup granulated sugar
Instructions
1 Preheat oven to 180°C. Sift the flour, cinnamon and caster sugar into a large bowl, then stir in the butter, eggs and yoghurt. Mix in the apple slices, then spoon into a lined 24cm cake tin. Top with granulated sugar, then bake for 50-60 minutes, until a skewer can be inserted and removed cleanly.