Anzac biscuit rice pudding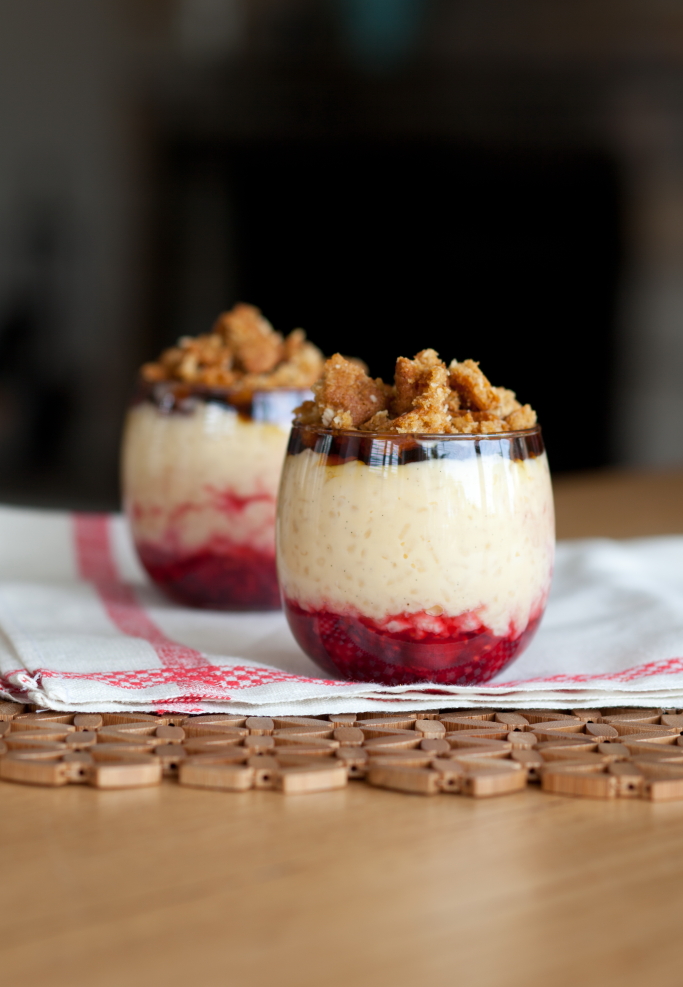 All too soon it'll be Anzac Day. I've been working on a way to transform this iconic Aussie biscuit into a glam dessert. Reckon I've got it nailed.
Ingredients
200g frozen raspberries
230g caster sugar
1.2L milk
1 vanilla bean, split
180g Arborio rice
4 egg yolks
50g unsalted butter
4 Tbsp golden syrup
8 Anzac biscuits, crumbled
Instructions
1 Combine the raspberries and 50g sugar in a small saucepan and heat gently until just simmering. Spoon into the bottom of four tumblers, then set aside to cool.
2 Pour the milk into large saucepan with the remaining sugar, vanilla and rice then cook gently, stirring frequently for 25 minutes, until the rice is very tender. Beat in yolks and butter, cook for 2 minutes, then remove from the heat. Spoon over the raspberries and set aside to cool.
3 Spoon the syrup over the rice, then top with Anzac biscuits.