Angel Food Cake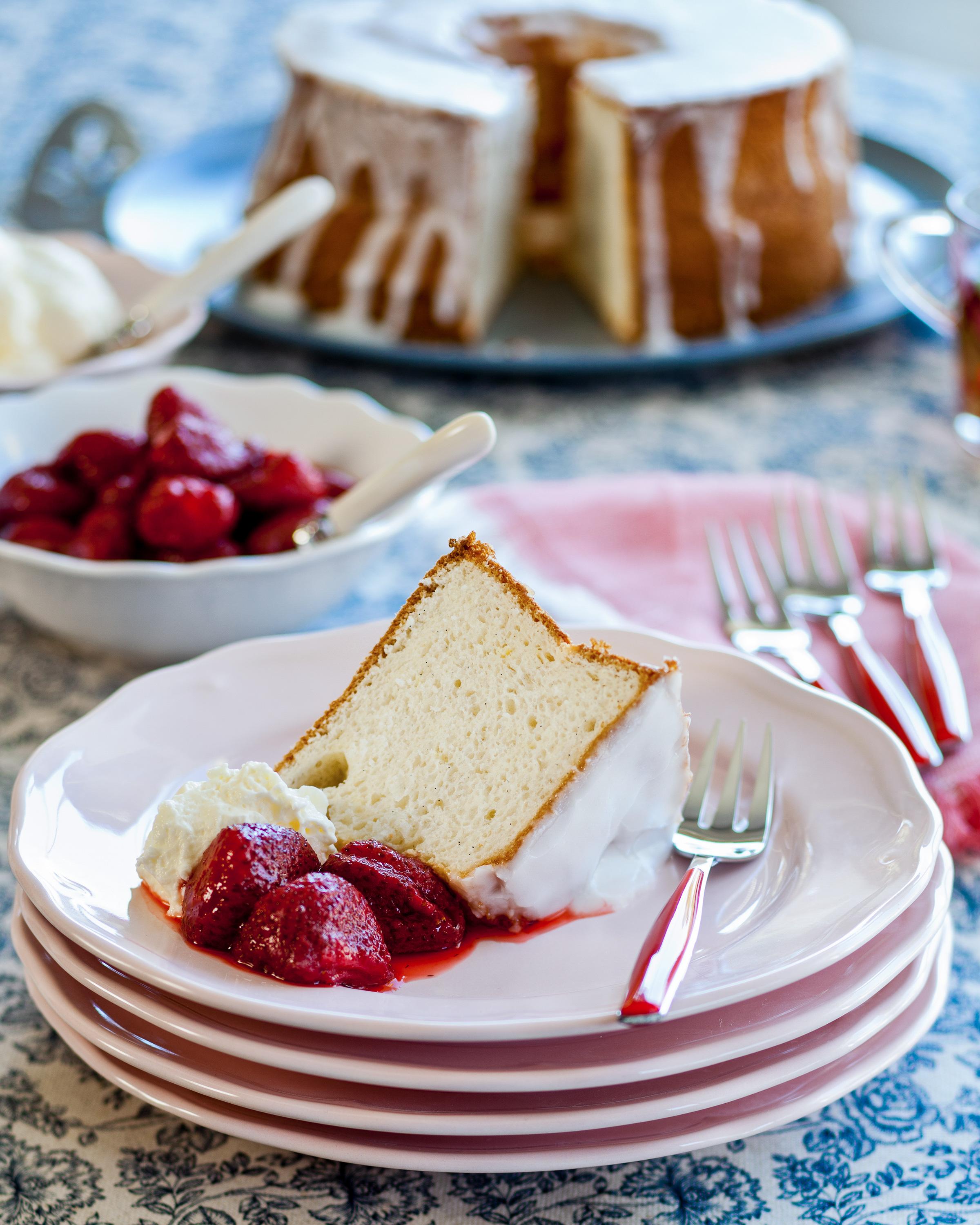 Super quick to make and delicious.
Ingredients
12 large egg whites, at room temperature
1 tsp cream of tartar
275g caster sugar
2 tsp natural vanilla extract
1 cup plain flour, triple-sifted
cream and berries, to serve
Instructions
1 Preheat oven to 200°C. Combine the egg whites and cream of tartar in the bowl of an electric mixer and beta with the whisk attachment on high speed for 2 minutes. Add the sugar 1 Tbsp at a time, while whisking constantly, until a thick glossy meringue forms.
2 Fold in the vanilla and four with a whisk, then spoon into an un-greased angel food cake tin. Bake for 35-40 minutes, until deep golden and the top springs back when pressed. Invert onto a wire rack and leave for 1 hour. The cake will unmould as it cools. Serve with cream and berries.