All-Purpose Griddlecakes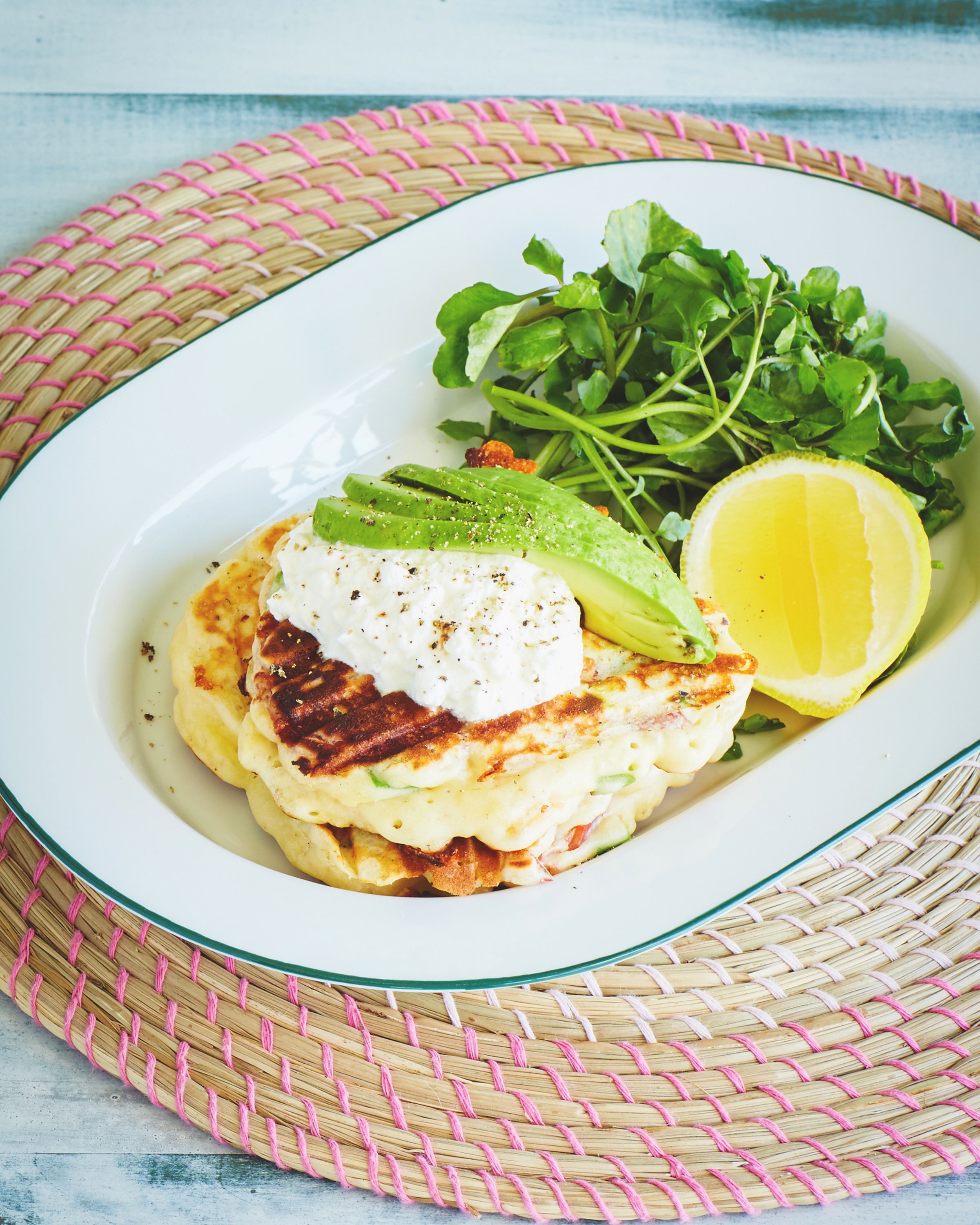 If you need a simple breakfast that can be adapted to sweet, savoury, rich or light options, something for every predilection, then griddlecakes are your best bet.
Ingredients
2 eggs
250ml milk
2 Tbsp vegetable oil
250g self-raising flour
2 tsp caster sugar
1 cup vintage cheddar cheese, grated
125g sopressa salami, finely sliced
½ bunch chives, snipped
sea salt flakes and freshly-milled black pepper
cottage cheese, avocado & watercress, to serve
1 cups fresh blueberries
¾ cup full cream ricotta, crumbled
½ cup golden caster sugar
1 tsp natural vanilla extract
syrup, berries and double cream, to serve
Instructions
1 Combine the eggs, milk, oil, flour and sugar in a bowl and whisk until smooth. Fold in the savoury or sweet ingredients, then allow to stand for 10 minutes.
2 Sprinkle a griddle pan with canola oil spray and set over a moderate heat. Ladle in ½ cup amounts of the batter and cook for 2 minutes each side, until just firm. Stack onto plates and garnish with the savoury or sweet additions.