Alan's pumpkin scones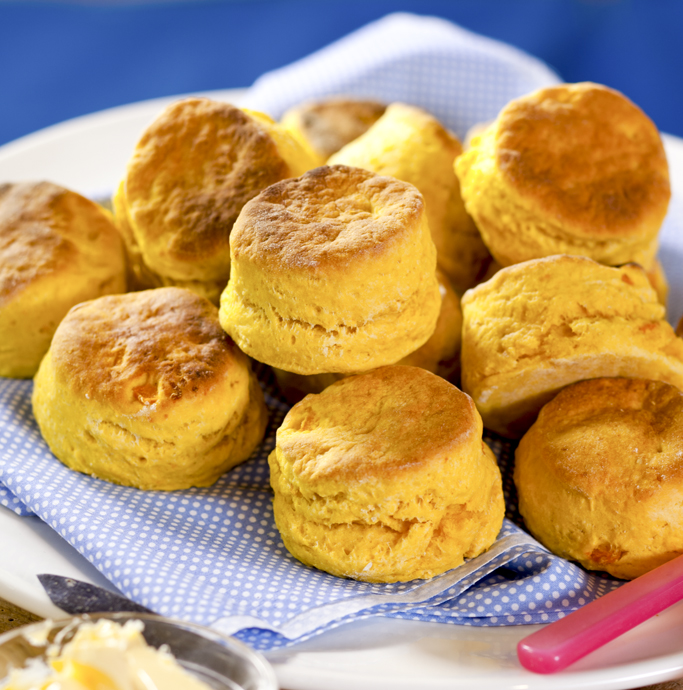 Scones are made even better with pumpkin!
Ingredients
¼ cup unsalted butter
¼ cup caster sugar
½ cup cooked pumpkin, mashed
1 egg
2½ cups self-raising flour
½ tsp fine salt
½ cup milk
Instructions
1 Preheat oven to 210°C. Combine the butter and sugar in a bowl and beat to combine, then continue beating until pale and creamy. Mix in the pumpkin and egg.
2 Sift in the flour and salt, then mix gently, adding the milk a little at a time until a dough forms. Knead gently, then roll out to 2cm thick. Cut with a 6cm cutter and arrange on lined oven trays. Bake for 15 minutes, until golden.